Modamica
2012
Bergamo, IT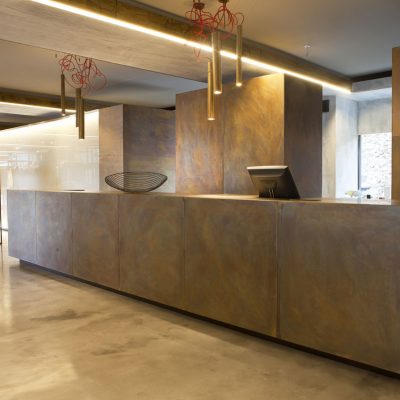 Giving attitude and charm to a beautiful store.
Following the elegance and luxury of the products with all the space surrounding. That is what Modamica project is about: Henge entirely furnished the store with its products with a precise customization to suit the needs of the client and to give them shape and atmosphere with its strong, warm design.
Craftsmanship at its best
The project features an incredible number of customized elements produced by Henge to create a perfect space of elegance and warmth: the boiseries, the glasses, the receptions have been entirely designed by Henge to meet the needs of the store and give them a sense of luxury beyond the limits.
Materials that shine
Henge shined a light on the mood of the store with its deep research on rare and handcrafted materials, creating combinations and effect that steal the heart of every customer. Burnished brass and special linen to give warmth to the space, astonishing finishings to excite sight and touch.