Henge | Italian Design Furniture
Discover the Henge furniture collection: high-end craftsmanship Made in Italy. Luxury furnishings, contemporary design.
#22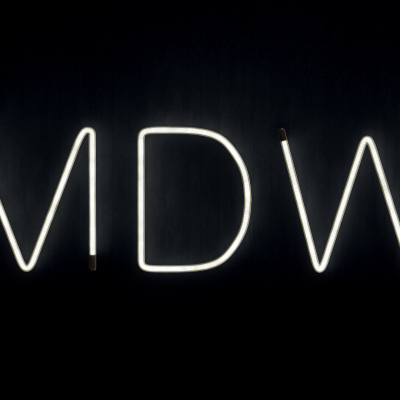 A NEW PERSPECTIVE
DISCOVER ALL PRODUCTS
Discover
Timeless Tables
Sisma, a table of great versatility, stems from the harmonious visual interplay between the generously proportioned concave and convex forms of its skillfully shaped and hand-chiseled legs.
Discover

HENGE SHOWROOM
Our home in Milan.
Henge has moved its Home and has created a whole new space, in the center of Milan's Quadrilatero della Moda, Via Della Spiga 34.

The new Home is called S34, a space that allows you to immerse yourself and delve into the personality and creative eclecticism that has been a hallmark of Henge's journey over the years.
An augmented surface that merges architecture and products in one place. Three levels of light, shape, matter, and function to explore.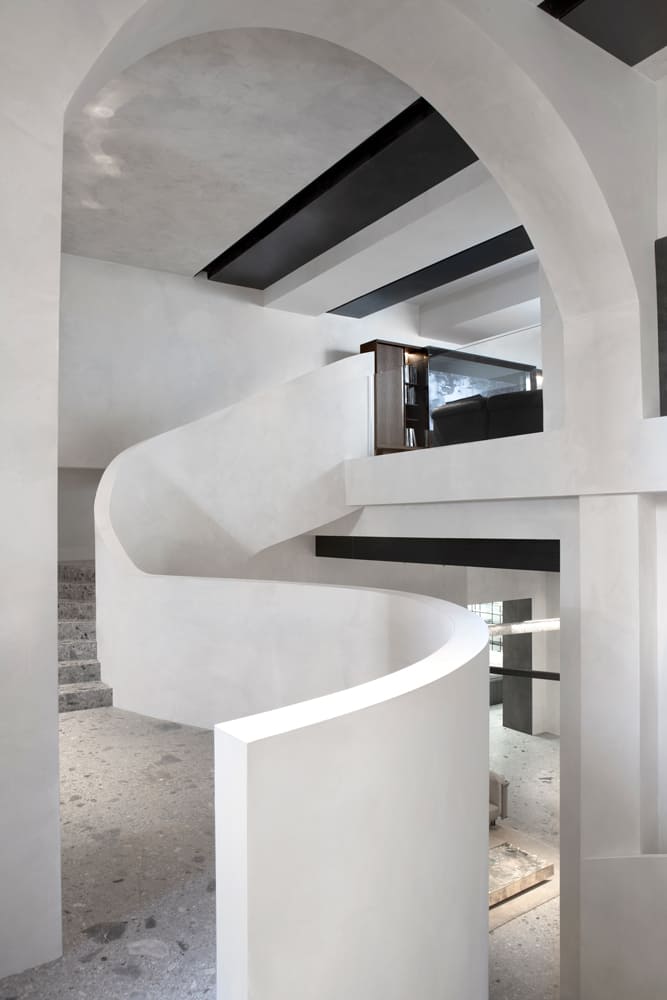 Discover
A glimpse of Milan Design Week 2023.

Henge kitchens
HK is the result of the interior design experience, coming from real houses projects and the awareness that the kitchen and the dining areas are the heart of the house, the core, a place of family and public conviviality.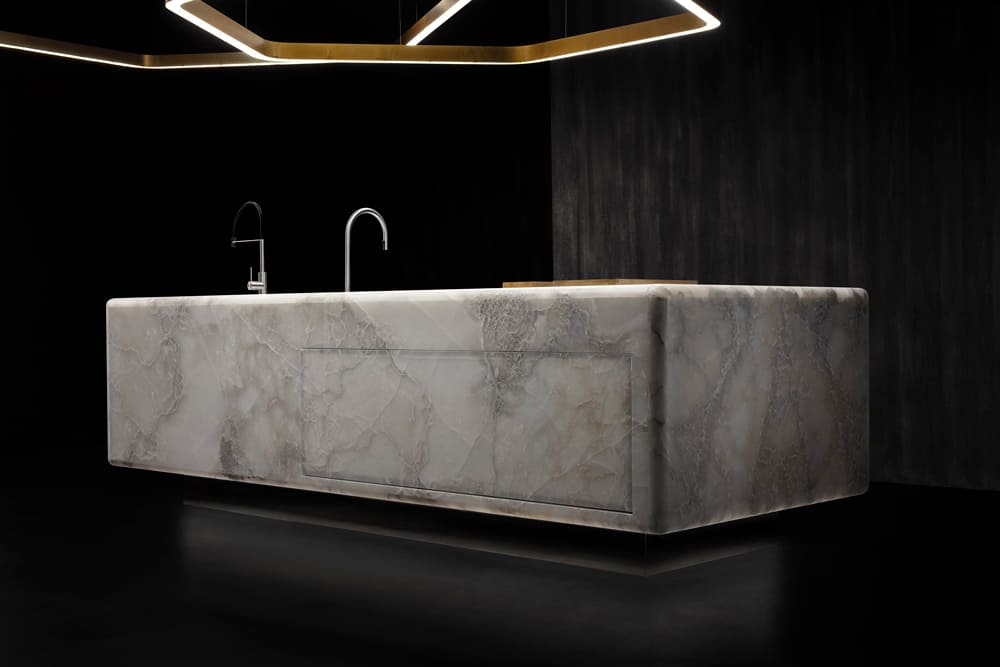 Discover

Breccia Medicea dell'Acquasanta
Almost all stories require words in order to be told. Some, very rare ones, can speak for themselves in every language, without the need for an interpreter. The Breccia Medicea dell'Acqua Santa is an exciting material. This marble is able to empathize and resonate with those that surround it.
Henge fell in love with its unique expressive ability, as it pours out magical colorations, veritable daughters of nature which seems to revel in its own beauty.

The veins are the physical manifestation of its emotions, an authentic, ancient, ancestral language that touches the most intimate chords of the human soul. Artists, craftsmen and designers from every century have tried their hand at channeling this extraordinary power.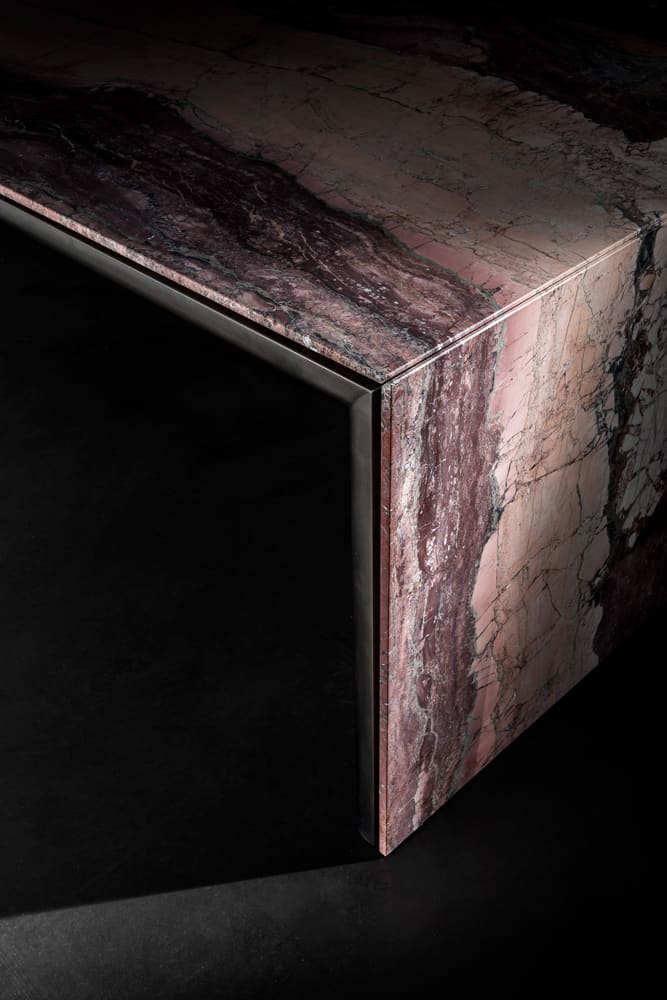 Discover