Casa Clara
2016
Miami Beach, US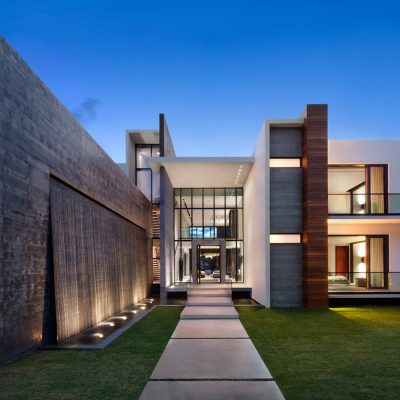 Casa Clara, internationally renowned as one of Miami's South Beach most prestigious residences, chose Henge's furniture for the decoration of its interiors.
The project, by Ralph Choeff and Ruben Gomez from award-winning studio Choeff Levy Fischman Architects, whose manifesto underlines exclusive details, exquisite finishes, strictly uncompromising quality and extreme customization, expresses a relaxed approached towards the world of luxury. The entire project has been developed on a surface of 2,100sq. m., featuring a residence of 1,150sq. m., whose rationalist and modern architecture meets interiors that describe a warmer, more comfortable and relaxing atmosphere, perfectly interpreted by Henge designs.
Exclusive furniture pieces with sophisticated features that, from dawn till dusk, become exceptional co-protagonists of a breathtaking view through the large-size movable glass walls. Moments that are able to transform the spaces of this luxury residence into an ode to nature that conveys harmony and inner peace.
Casa Clara interior project was curated by interior designer Charlotte Dunagan. The furniture selection was made by Henge in collaboration with Miami's luxury Solesdi Showroom, which represents the brand in this urban area that is undergoing such an intense architectural transformation.
Complete customization
For Henge, interior design entails the complete customization of the domestic setting, a sort of laboratory where everything is made possible by the hands of Italian craftsmen and the selection of the numerous customization elements.
A tailoring process
The selection of furniture pieces stems from an extensive and thorough craft work that balances formal rigor and freedom of creative expression, far from manufacturing serial schemes.
Visual and tactile suggestions
Visual and tactile suggestions, as the lacquer finishes, especially created for Casa Clara; sensory contrasts able to complete the minimalist and pure aesthetic of structural architecture; functional interpretations that meet concrete needs as functionality and absolute comfort. Art as a free approach and life experiential process.
Credits Design Team Ahmad Khamsi Charlotte Dunagan Thomas Diverio Ralph Choeff Ruben Gomez Photos Paul Stoppi Robin Hill