Iconic and eccentric fiberglass spheres of varying sizes, suspended with daring narcissism from long, tapered burnished brass and metal stems, in an intersection between geometry and gravity, whimsically weave virtuous narratives, extravagantly emphasizing a metaphorical interplay.
Cm 120×194
Cm 120×207
Cm 120×221
Ø cm 20 – 7,5W 3000K
Ø cm 30 – 15W 3000K
Ø cm 40 – 27W 3000K
Ø cm 60 – 36W 3000K
Dimmable ceiling energy saving led light (energy efficiency index A) with warm light. Metal structure and light body in gray fiberglass available in different dimensions. Low voltage power supply cable inside the support rod. Transformer incorporated in the ceiling rosette. Standard overall high 200 cm. Can be customizes. Available extra warm light 2700K (without extra cost).
Dimable push bottom, other dimming systema available upon request. Finish Black Burnished Steel, Burnished Titanio, Burnished Platino, Burnished Brass, Black Burnished Brass, H-Silver and H-Silver Black. 110V available.
Henge Projects
Discover our Projects section, from there, you'll be able to explore a diverse range of projects that we've completed in the past, each with a brief description and stunning photos showcasing the finished product. Whether you're interested in residential, commercial, or institutional projects, find inspiration and explore the innovative design solutions we've created.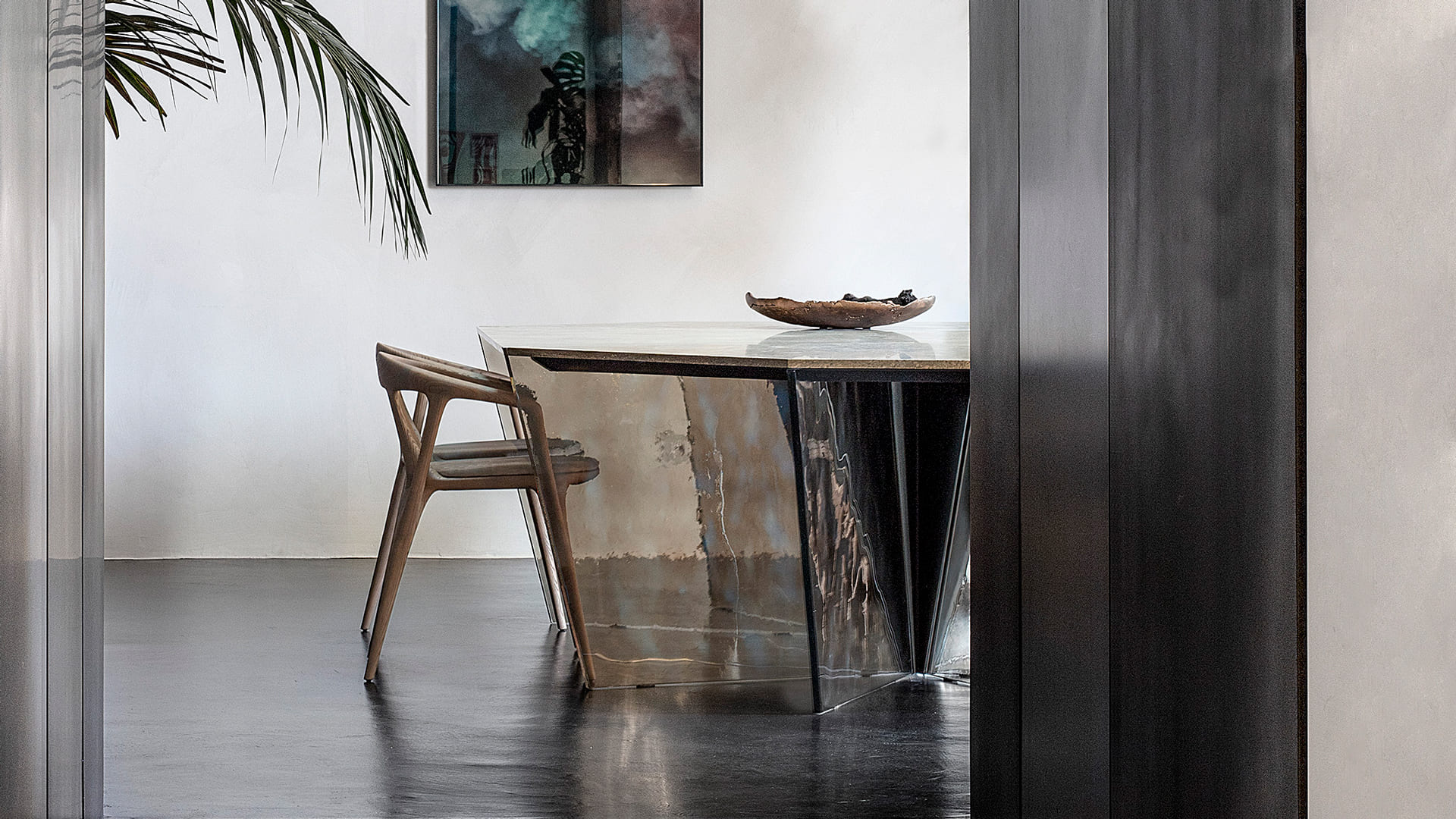 discover
Craftsmanship speaks its own Italian language made of gestures and sounds, a secret code mixing tradition and techniques of the most prestigious Made in Italy. Henge is a rhythm to follow and to be chained to, a sequence of sounds every piece inherits from the hands of their craftsmen, like the unique beat of the production is written in their DNA.