Light Ring Horizontal Polygonal
Oversized polygonal silhouettes, suspended and articulated in multiple connections, reiterate a vocabulary of symmetries and assonances, elaborating an unedited, pure, and complex luminous language of powerful expressive eloquence.
Ø 50 cm; 9W – 3000K
Ø 60 cm; 12W – 3000K
Ø 70 cm; 15W – 3000K
Ø 100 cm; 22W – 3000K
Ø 120 cm; 25W – 3000K
Ø 140 cm; 29W – 3000K
Ø 160 cm; 34W – 3000K
Ø 180 cm; 38W – 3000K
Ø 220 cm; 44W – 3000K
Ø 280 cm; 60W – 3000K
Ø 300 cm; 66W – 3000K
Details

Metal pendant lights with rings of 11 different sizes.
Light source downward or inward facing.
Energy saving with warm light (energy efficiency index A).
Transformer integrated into the ceiling rosette.
Low voltage power supplied through suspension cables.
Standard total height 180 cm.

Available upon request

Alternative mounting system with remote transformer.
Extra warm light 2700K or 4000K (no extra cost).
110V.
Dimming function.
Notes

Indoor use only.
This item is carefully crafted by skilled artisans, who devote meticulous care to its creation. As a result of its handmade and hand-finished nature, variations in the marble, metal or wood work are to be expected and celebrated. Each item is unique and possesses its own individuality, ensuring that no two items are exactly alike.
Henge Projects
Discover our Projects section, from there, you'll be able to explore a diverse range of projects that we've completed in the past, each with a brief description and stunning photos showcasing the finished product. Whether you're interested in residential, commercial, or institutional projects, find inspiration and explore the innovative design solutions we've created.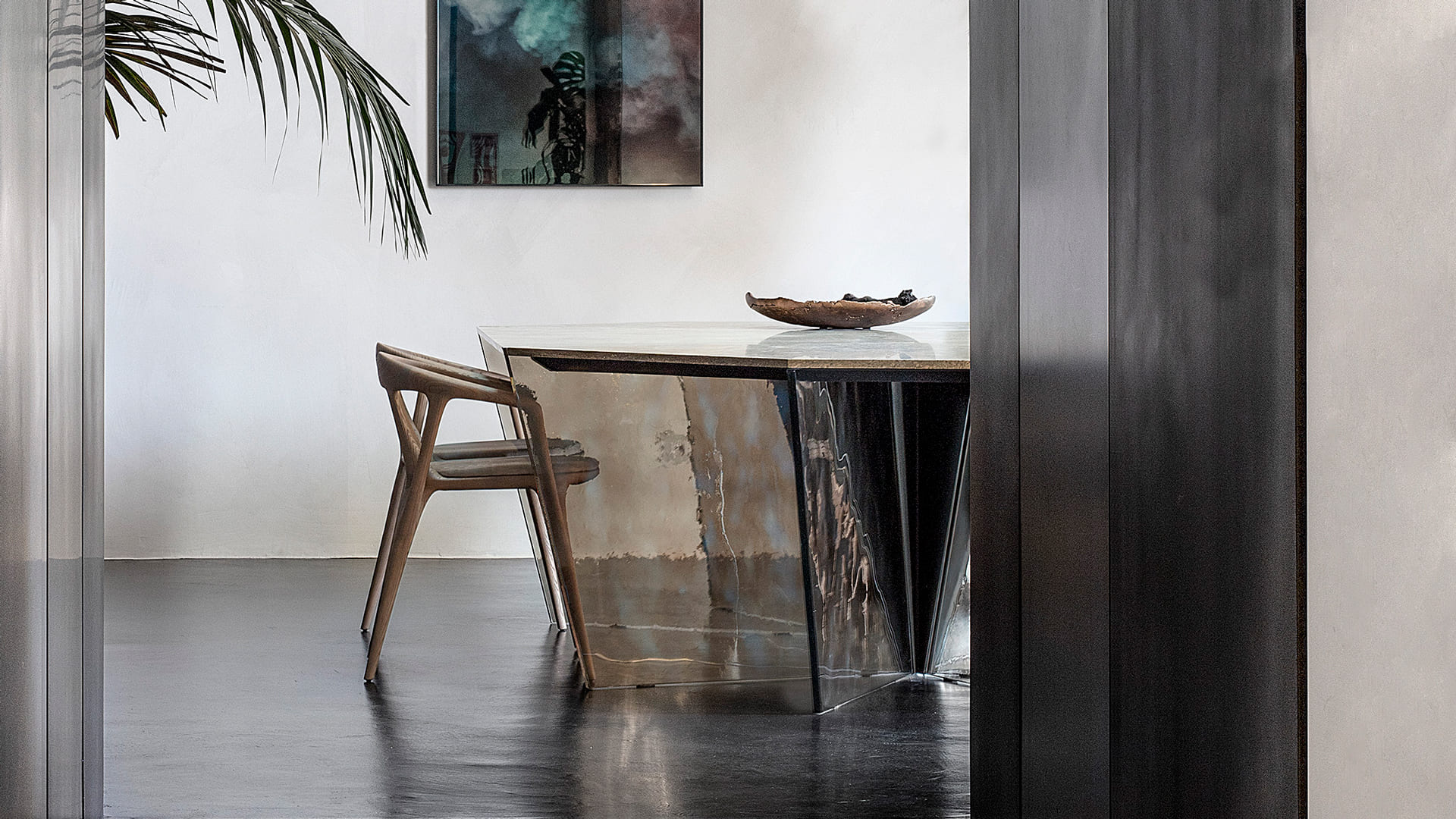 discover
Craftsmanship speaks its own Italian language made of gestures and sounds, a secret code mixing tradition and techniques of the most prestigious Made in Italy. Henge is a rhythm to follow and to be chained to, a sequence of sounds every piece inherits from the hands of their craftsmen, like the unique beat of the production is written in their DNA.