Light and matter conspire, forging together an ironic and elegant artistic statement. Metal modules, aligned and alternated with White Chrystal stone pieces of different irregular sizes, compose a faceted pattern animated by beams of light intriguingly radiating from the intersections.
Composition h cm 154×34 5.6 W – 3000K
Composition h cm 131×38 6.3 W – 3000K
Composition h cm 126×34 6.3 W – 3000K
Composition h cm 112×38 7.7 W – 3000K
Wall light in different compositions (energy efficiency index A) energy saving with warm light. Transformer to be placed remotely. Metal structure with lampshade in different matching finishes: White Crystal stone and metal. Available in 4 typologies and 3 fix combination of materials. Available with extra warm light 2700K. Available 110V. Only for indoor use.
Finish: Burnished Platino, White Crystal, Burnished Titanio. Burnished Brass, White Crystal, Black Burnished. Brass Silver Patina, White Crystal, H-Silver Black, H-Pale Gold.
Henge Projects
Discover our Projects section, from there, you'll be able to explore a diverse range of projects that we've completed in the past, each with a brief description and stunning photos showcasing the finished product. Whether you're interested in residential, commercial, or institutional projects, find inspiration and explore the innovative design solutions we've created.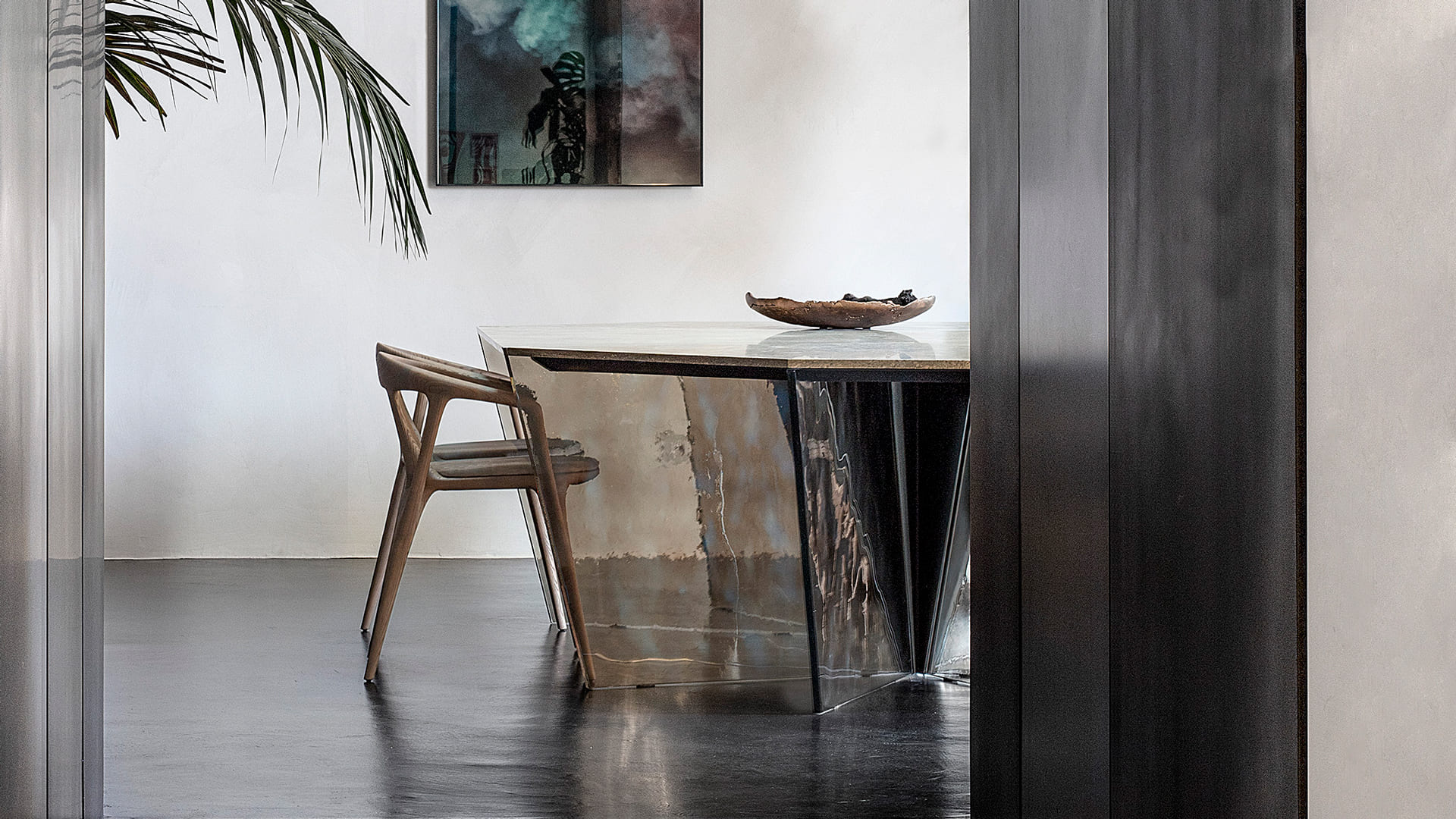 discover
Craftsmanship speaks its own Italian language made of gestures and sounds, a secret code mixing tradition and techniques of the most prestigious Made in Italy. Henge is a rhythm to follow and to be chained to, a sequence of sounds every piece inherits from the hands of their craftsmen, like the unique beat of the production is written in their DNA.