Smooth, voluptuous lines define the contours and shape of the Puddle. Surfaces that are combined in multiple compositions reiterate an effect that enlivens and confers energetic fluidity to any environment, with chromatic reverberations that intensify the material experience of the pieces.
56x43x43h cm
95x41x36h cm
97x80x30h cm
Details

This product is completely forged of Sand Cast metal.
Available also in stone.
Notes

This item is carefully crafted by skilled artisans, who devote meticulous care to its creation. As a result of its handmade and hand-finished nature, variations in the marble, metal or wood work are to be expected and celebrated. Each item is unique and possesses its own individuality, ensuring that no two items are exactly alike.
Henge Projects
Discover our Projects section, from there, you'll be able to explore a diverse range of projects that we've completed in the past, each with a brief description and stunning photos showcasing the finished product. Whether you're interested in residential, commercial, or institutional projects, find inspiration and explore the innovative design solutions we've created.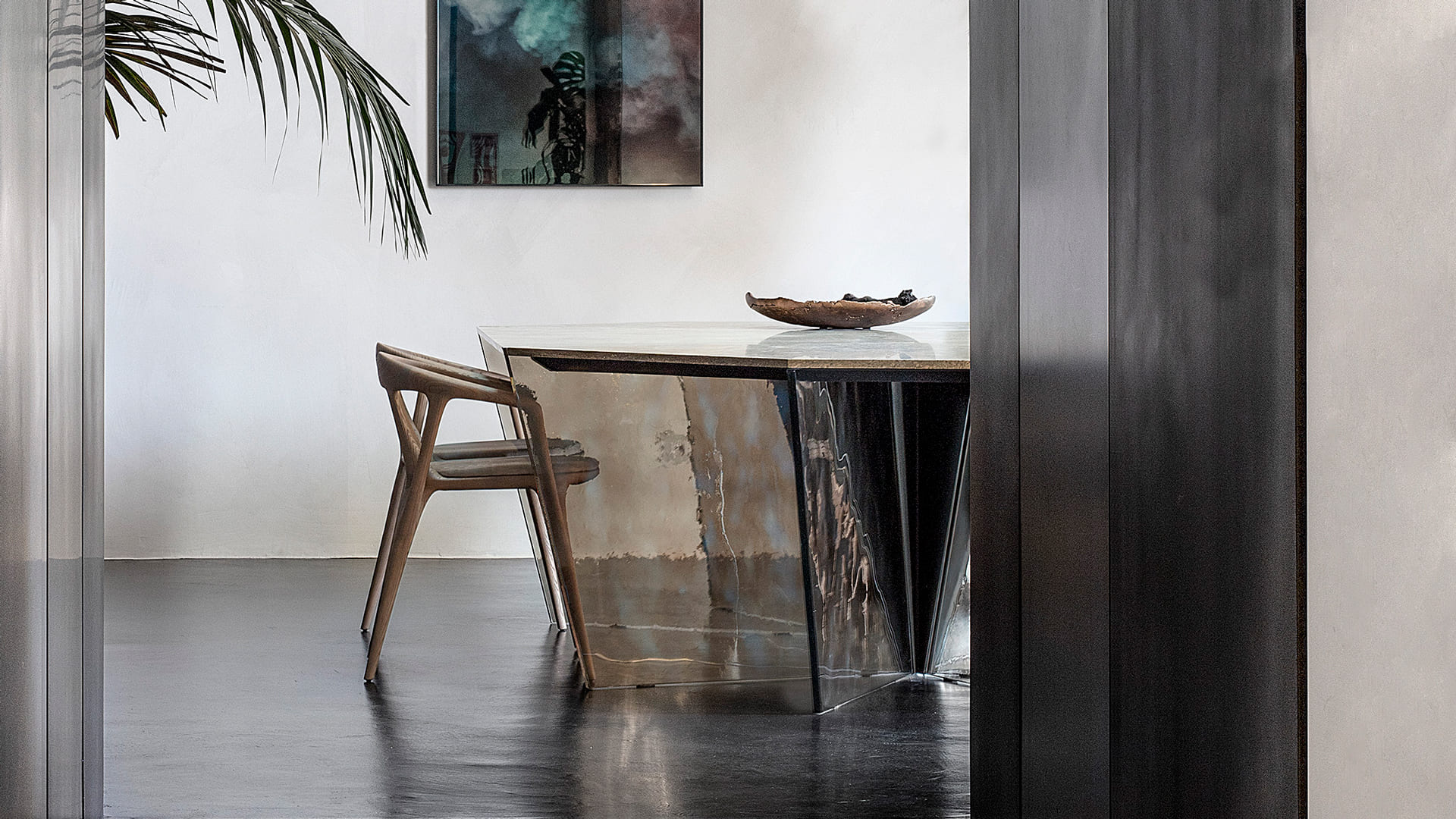 discover
The amazing collaboration brings the Noce and Puddle collections to life. Named Noce, or Walnut in Italian, the family of dining and lounge chairs, handmade in solid wood, were inspired by the sculptural form of a tree. Puddle is a set of three simple, yet sophisticated coffee tables that nod to the natural formations of a landscape.