Lightness is one of the most distinctive traits of the Primitive table. Thin and slender legs support an irregular-shaped stone top, privileging the rough texture of the surface. A yearning to rediscover and caress the purity of stone in its authenticity.
Cm 42x42x60h
Cm 72x55x50h
Cm 95x80x40h
Cm 120x120x30h
Structure: Structure 1.8 cm Steel rod finish Burnished Titanio, Burnished Platino. Top 2 cm thickness Stones from our range. 3 cm thickness White Ostuni stone
Henge Projects
Discover our Projects section, from there, you'll be able to explore a diverse range of projects that we've completed in the past, each with a brief description and stunning photos showcasing the finished product. Whether you're interested in residential, commercial, or institutional projects, find inspiration and explore the innovative design solutions we've created.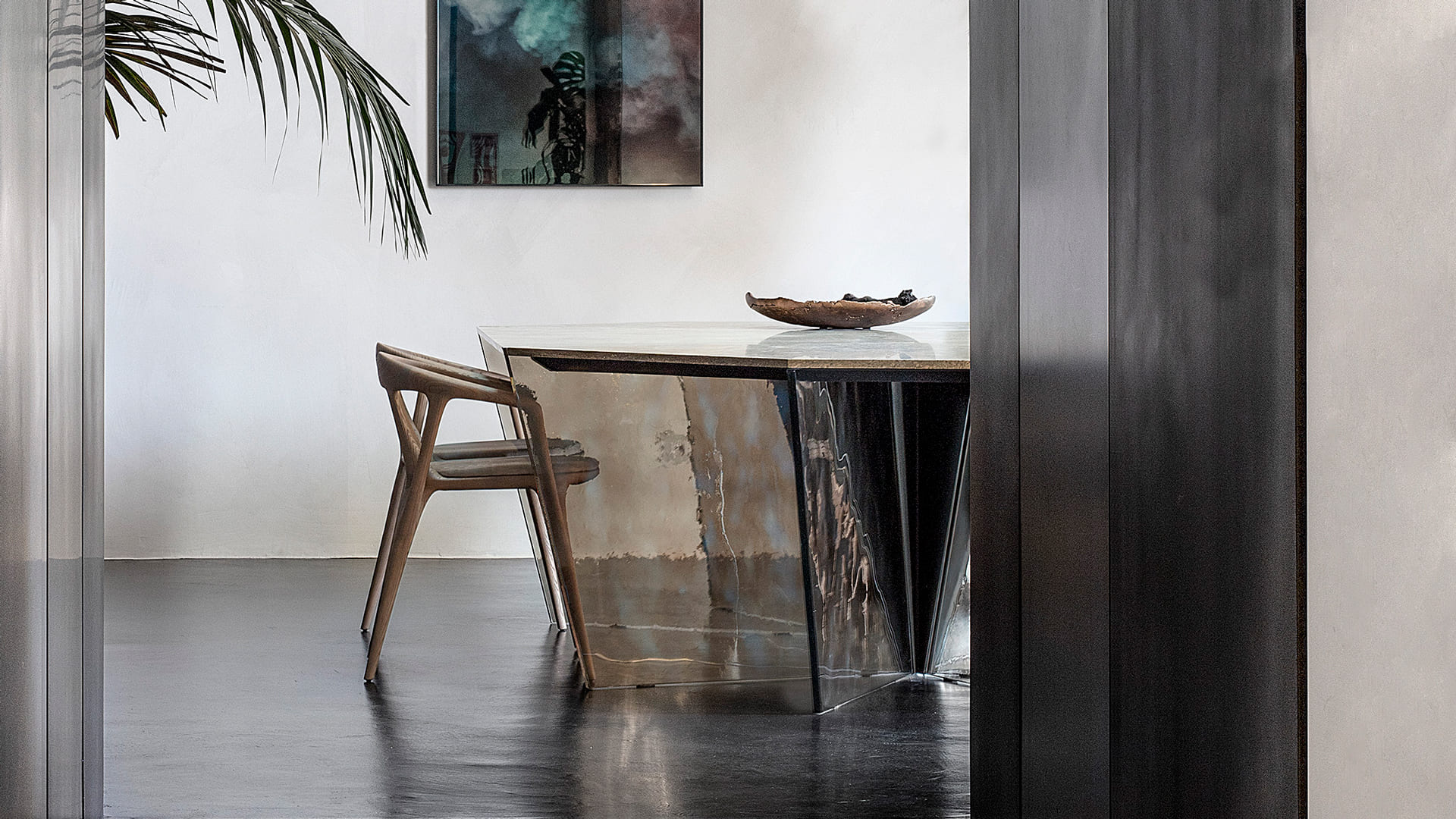 discover
Craftsmanship speaks its own Italian language made of gestures and sounds, a secret code mixing tradition and techniques of the most prestigious Made in Italy. Henge is a rhythm to follow and to be chained to, a sequence of sounds every piece inherits from the hands of their craftsmen, like the unique beat of the production is written in their DNA.