The search for new languages finds its expressive strength in the sculptural minimalism of Monolith, a unique piece that with its daring and incisive geometry speaks of art and contemporaneity. A fragment as primitive as intriguing in its compactness and tactility.
Cm 146,5x57x34h
Cm 180,5x58x30h
Cm 250x58x34h (only stone version)
Structure: Metal version with internal structure in polyurethane foam, density 150Kg/ m3, with inserts of plywood.
Finish: Burnished Platino, Burnished Titanio, Burnished Brass.
Henge Projects
Discover our Projects section, from there, you'll be able to explore a diverse range of projects that we've completed in the past, each with a brief description and stunning photos showcasing the finished product. Whether you're interested in residential, commercial, or institutional projects, find inspiration and explore the innovative design solutions we've created.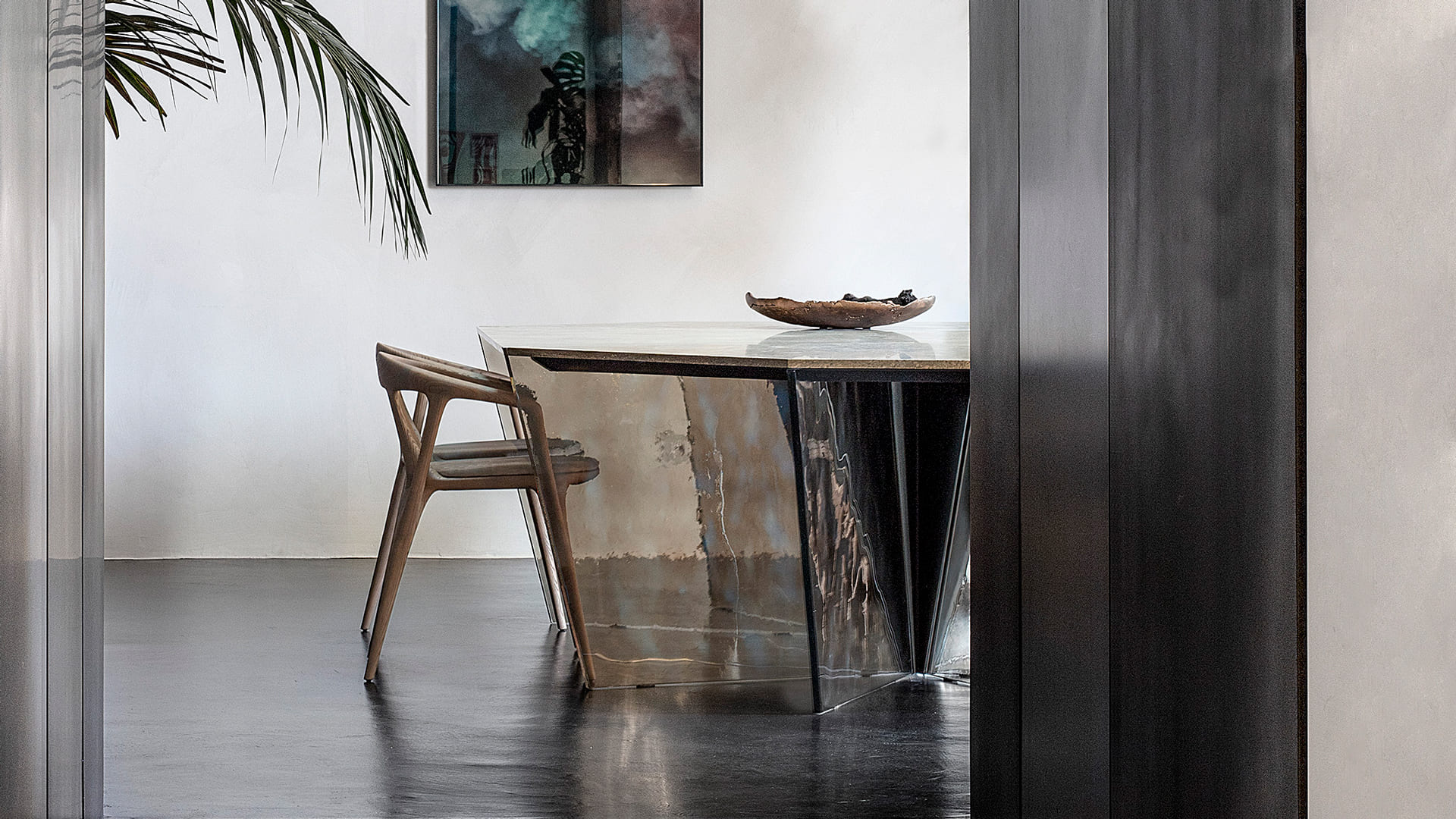 discover
Craftsmanship speaks its own Italian language made of gestures and sounds, a secret code mixing tradition and techniques of the most prestigious Made in Italy. Henge is a rhythm to follow and to be chained to, a sequence of sounds every piece inherits from the hands of their craftsmen, like the unique beat of the production is written in their DNA.