A vision tuned to the natural world suggests the robust and sinuous shape of Noce chair. Solidly resting on three legs, it defies the principles of physics, welcoming us with its ergonomic embrace. Its exquisite monochromatism of wood and leather satisfies the most demanding aesthetic aspirations.
DINING CHAIR
Cm 58 x 52 x 72 h
Seat cm 45 h
LOUNGE CHAIR
Cm 70 x 64 x 67 h
Seat cm 40 h
Wooden structure finish Black wood or open pore matt lacquered in selected clours matching with the chosen leather finish. Padded seat and backrest with leather Nabuk or Sense. Cover not removable.
Henge Projects
Discover our Projects section, from there, you'll be able to explore a diverse range of projects that we've completed in the past, each with a brief description and stunning photos showcasing the finished product. Whether you're interested in residential, commercial, or institutional projects, find inspiration and explore the innovative design solutions we've created.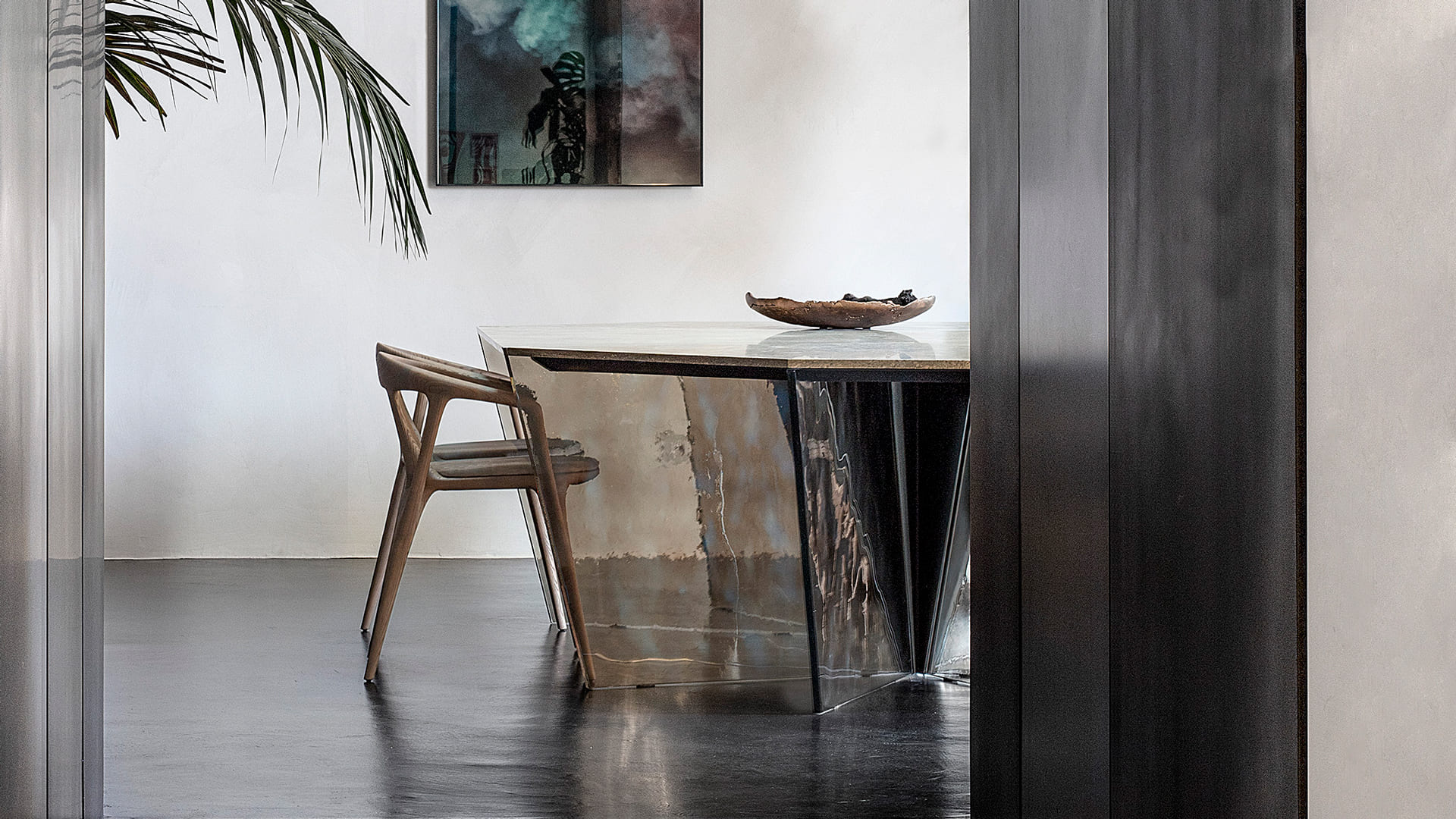 discover
The amazing collaboration brings the Noce and Puddle collections to life. Named Noce, or Walnut in Italian, the family of dining and lounge chairs, handmade in solid wood, were inspired by the sculptural form of a tree. Puddle is a set of three simple, yet sophisticated coffee tables that nod to the natural formations of a landscape.