Side-X reinvents tradition and, according to the ethos of the brand, celebrates the authenticity and purity of materials with a contemporary design and manual treatments, in a refined synergistic game of daring and unexpected juxtaposition.   
240 cm x 57 cm x 65 cm
280 cm x 57 cm x 65 cm
Structure: In solidwood, sides thickness 3.6 cm, bottom thickness 5 cm. Doors: In solidwood, thickness 2.2 cm, flush. Concealed hinges for flush doors. Top In solidwood, thickness 5 cm. Finish: Heat treated woods as our samples, Swamp Oak and Swamp Elm oil finish based on natural wax and water.
Top in stone, thickness 2 cm. Stones from our range. Top in metal mesh finish: Black Burnished Steel mesh tweed pattern. Base: Black Steel hand-burnished using traditional techniques. Brass hand-burnished using traditional techniques.
IMAGE GALLERY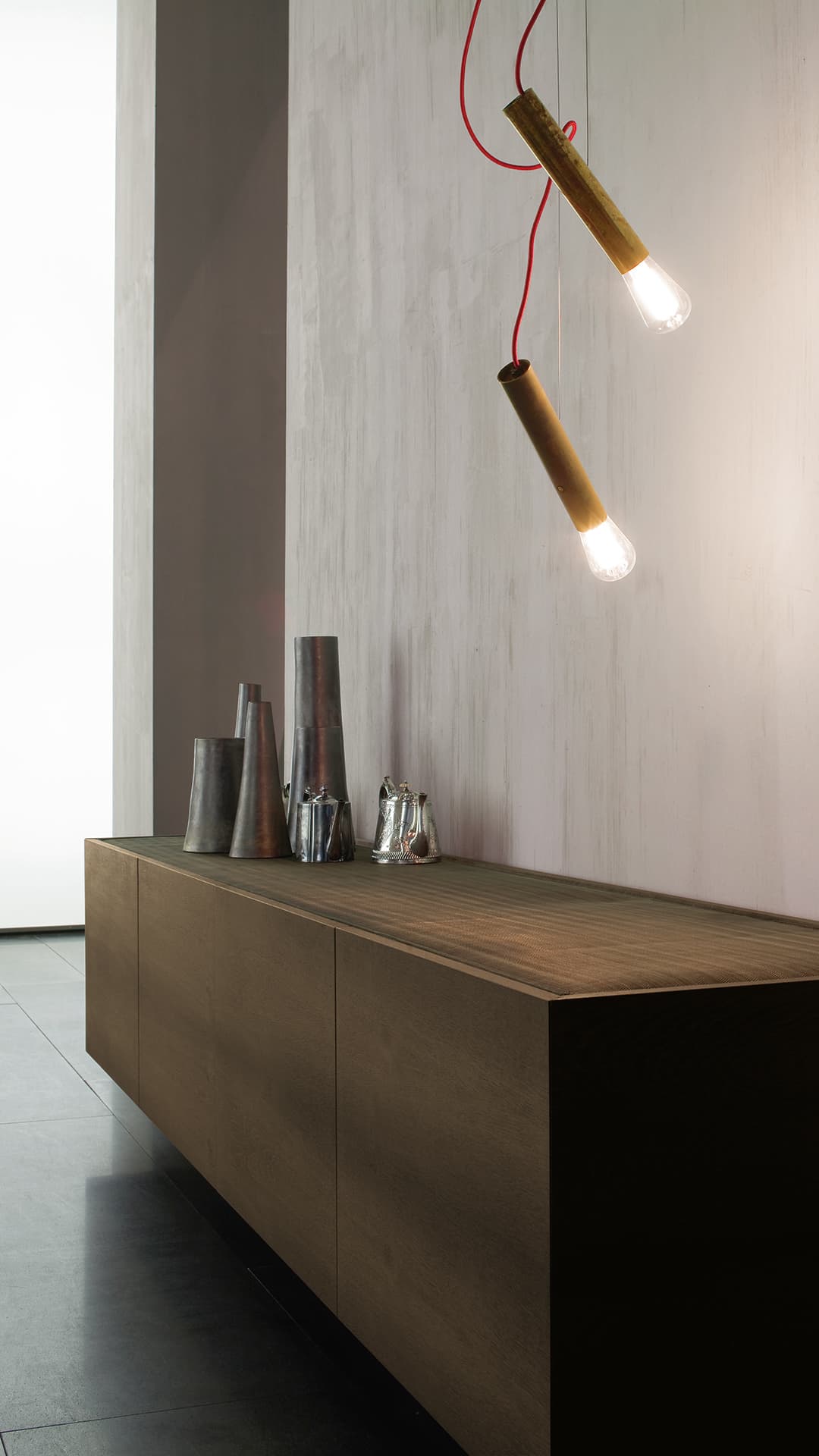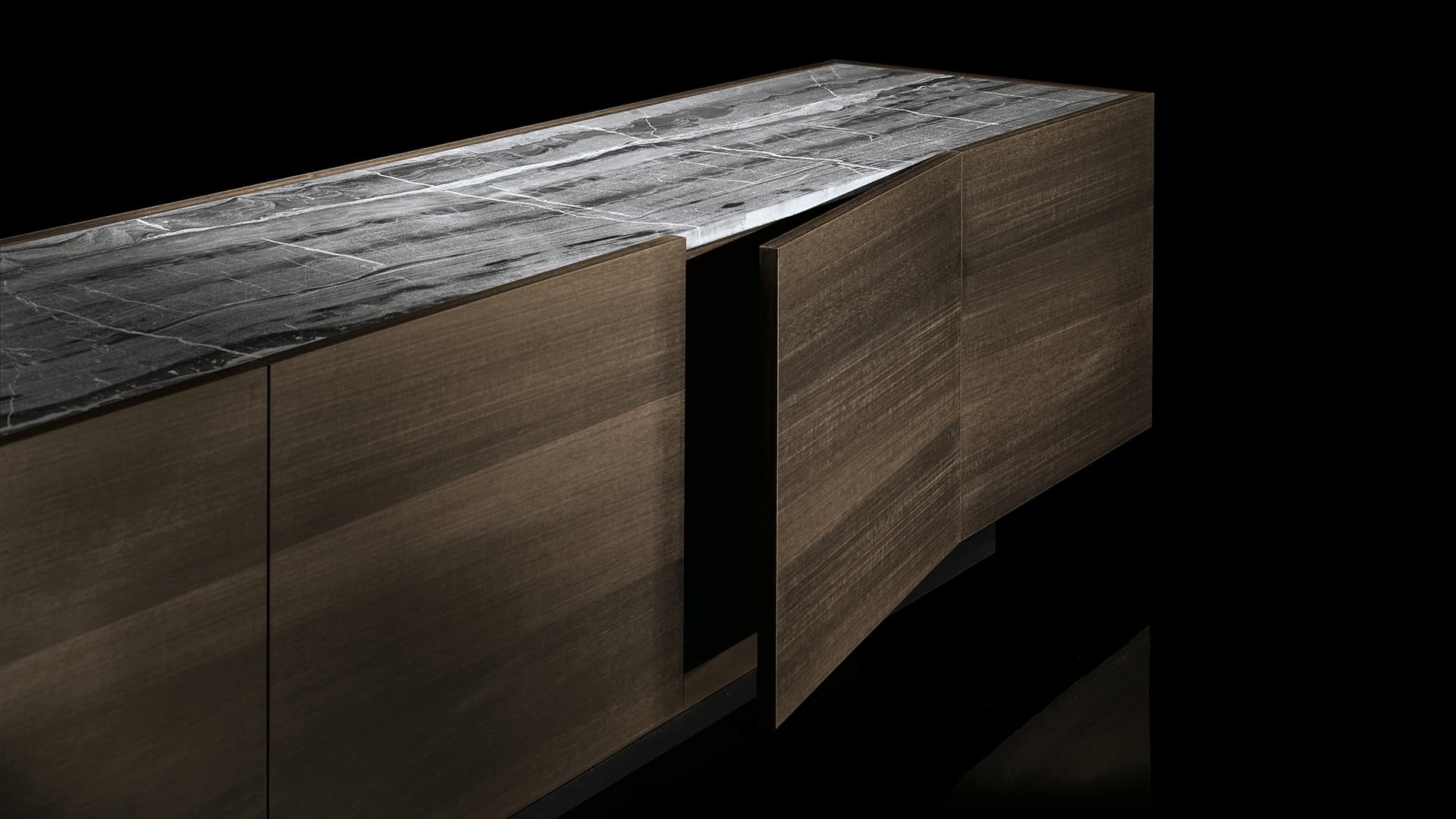 Henge Projects
Discover our Projects section, from there, you'll be able to explore a diverse range of projects that we've completed in the past, each with a brief description and stunning photos showcasing the finished product. Whether you're interested in residential, commercial, or institutional projects, find inspiration and explore the innovative design solutions we've created.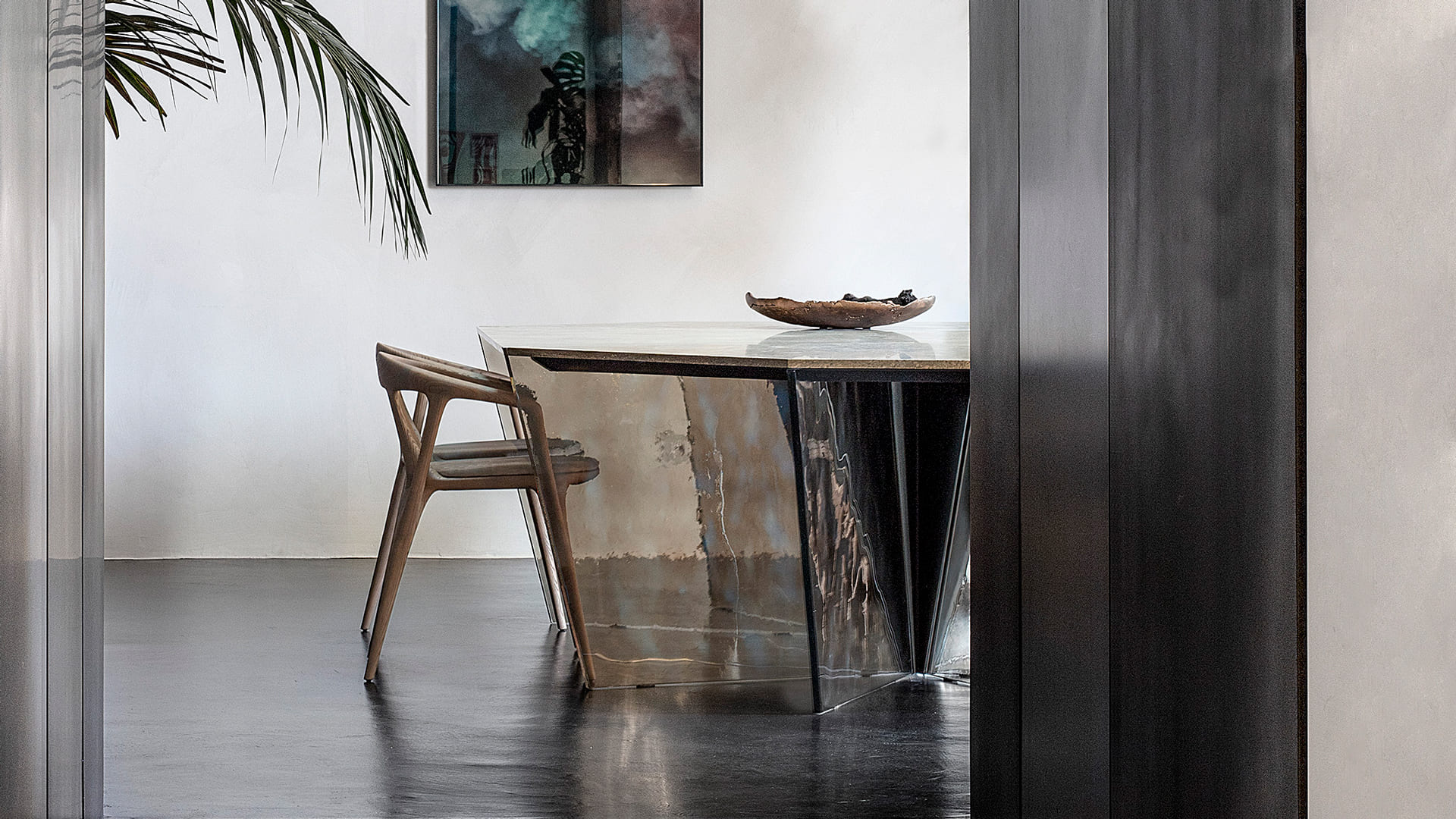 discover
Craftsmanship speaks its own Italian language made of gestures and sounds, a secret code mixing tradition and techniques of the most prestigious Made in Italy. Henge is a rhythm to follow and to be chained to, a sequence of sounds every piece inherits from the hands of their craftsmen, like the unique beat of the production is written in their DNA.