A compositional language, reinventing combinations and proportions, proposes the minimal, daring and sophisticated mood of Noctis Vanity. Supports and volumes, punctuated by a skillful balanced play of solid and void materials and finishes in bold contrast, generate a new charismatic harmonic synthesis.
320x60x75h Cm
Structure: Structure and doors in solid wood. Desk in Black Burnished Steel. Outside covered with Black Burnished Steel, burnished Titanio, burnished Platino, burnished brass, black burnished brass, Brass Patina, H- Silver, H-Silver Patina. Drawers unit in solid wood black eucalyptus thermowood – oil finish veneer, with top in extra clear glass. 1st drawer with internal partition in black Burnished Steel and bottom in E-Type black leather. Push-pull opening.
Storage unit in solid wood black eucalyptus thermowood – oil finish veneer, with shelf bronzed tempered glass thickness 1 cm. Base: In Black Burnished Steel h 25 cm. Optional: Desktop in massive wood Oak Thermowood. Desktop covered with leather from our range.
Henge Projects
Discover our Projects section, from there, you'll be able to explore a diverse range of projects that we've completed in the past, each with a brief description and stunning photos showcasing the finished product. Whether you're interested in residential, commercial, or institutional projects, find inspiration and explore the innovative design solutions we've created.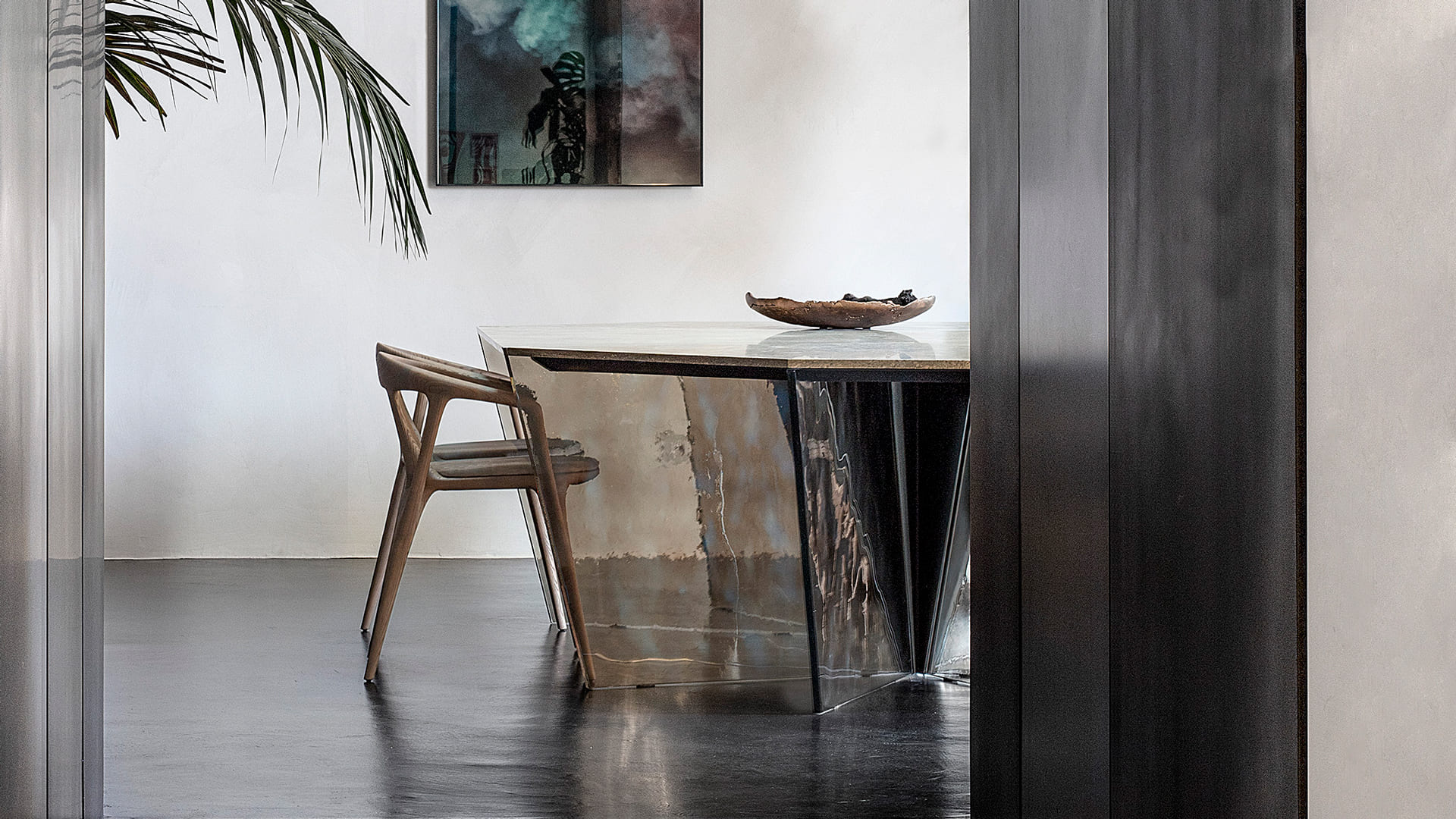 discover
Craftsmanship speaks its own Italian language made of gestures and sounds, a secret code mixing tradition and techniques of the most prestigious Made in Italy. Henge is a rhythm to follow and to be chained to, a sequence of sounds every piece inherits from the hands of their craftsmen, like the unique beat of the production is written in their DNA.