The deconstructed, slender and clean lines of Web bookshelf trace an organic warp. They extend in a scenographic game suggesting a vertical forest in sandcasted metal, which encloses wooden shelves among its branches.
Cm 200x48x270h
Cm 250x48x270h
Cm 300x48x270h
Sizes can be customized.
Structure: Uprights made of Sand Cast Peltro. Shelves: 1.5 cm, 4.0 and 6.0 cm thickness of solid wood veneer. Fixed shelves as per drawing. Shelves finishes: Oak Thermowood, Eucalyptus Thermowood, Black Eucalyptus Thermowood, Swamp Oak and Swamp Elm, Swamp Olive ash all finished with a transparent stain resistant acrylic lacquer.
Henge Projects
Discover our Projects section, from there, you'll be able to explore a diverse range of projects that we've completed in the past, each with a brief description and stunning photos showcasing the finished product. Whether you're interested in residential, commercial, or institutional projects, find inspiration and explore the innovative design solutions we've created.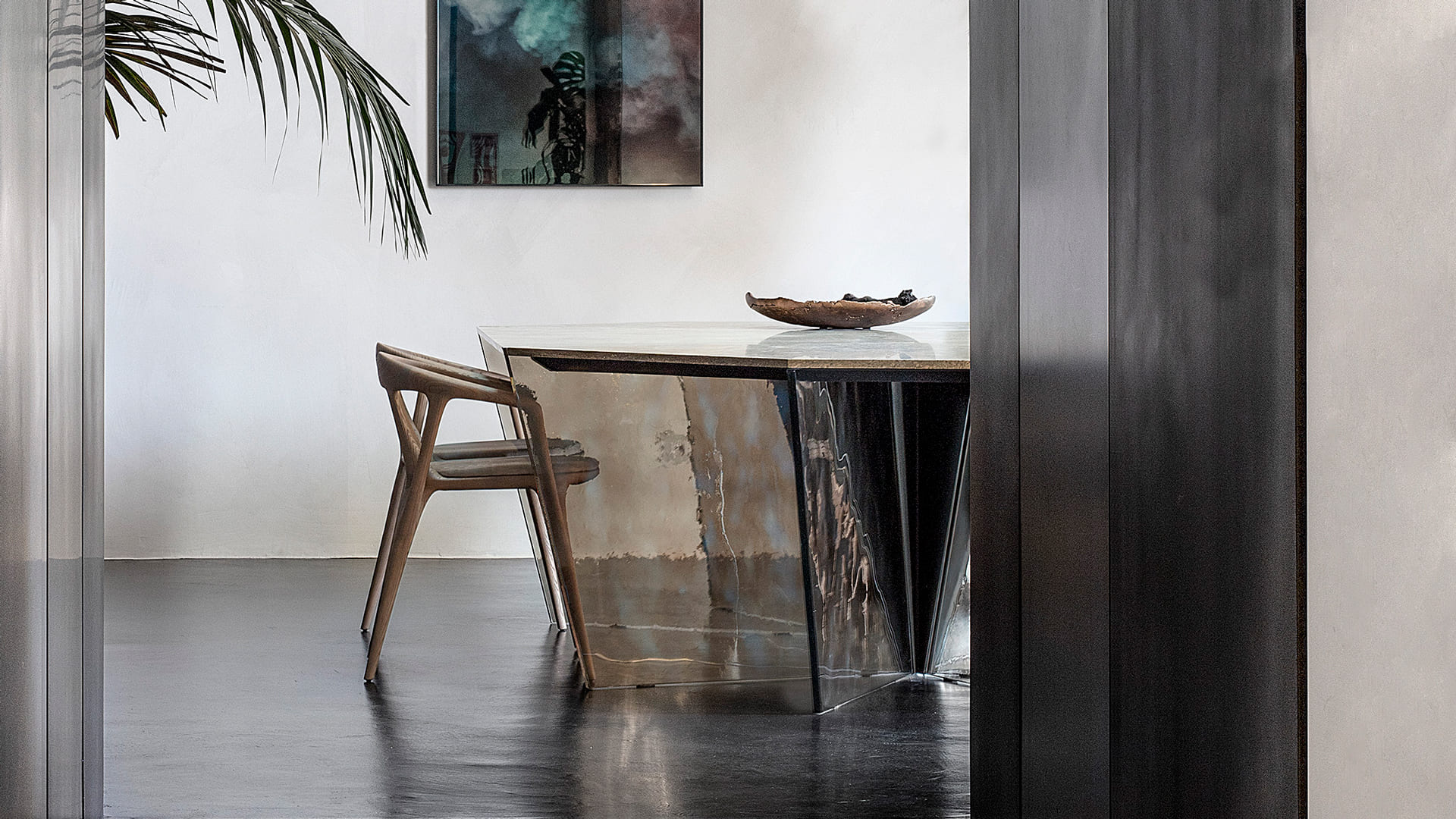 discover
Craftsmanship speaks its own Italian language made of gestures and sounds, a secret code mixing tradition and techniques of the most prestigious Made in Italy. Henge is a rhythm to follow and to be chained to, a sequence of sounds every piece inherits from the hands of their craftsmen, like the unique beat of the production is written in their DNA.