The bookcase, Unicode, a simple vertical metal structure of thick lines, stretches along the wall articulating a staggered alternation of shelves in precious stone or metal, imposing with its sculptural composure a graphic sign between functionality and art.
870x320x270h cm
Structure: Made of steel finished in Burnished Platino or Burnished Titanio. Shelf Inserts: 2 Shelves can be personalised with stones and woods available from our range. Position can be changed.
Natural rigour
The inflexible scheme of burnished metals hosts staggered shelves, also in material contrast, customizable with the natural finishes of Henge's collection.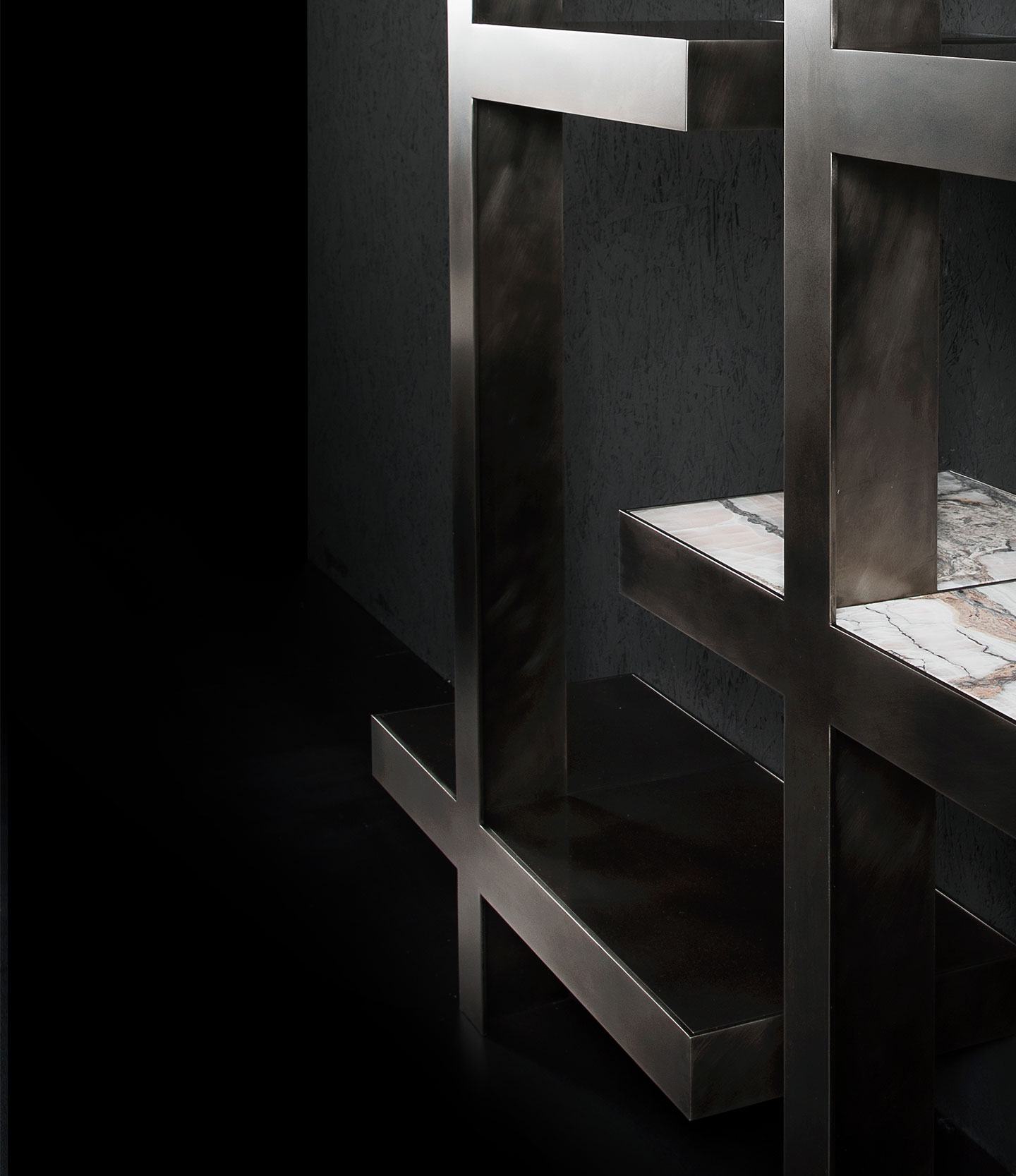 Henge Projects
Discover our Projects section, from there, you'll be able to explore a diverse range of projects that we've completed in the past, each with a brief description and stunning photos showcasing the finished product. Whether you're interested in residential, commercial, or institutional projects, find inspiration and explore the innovative design solutions we've created.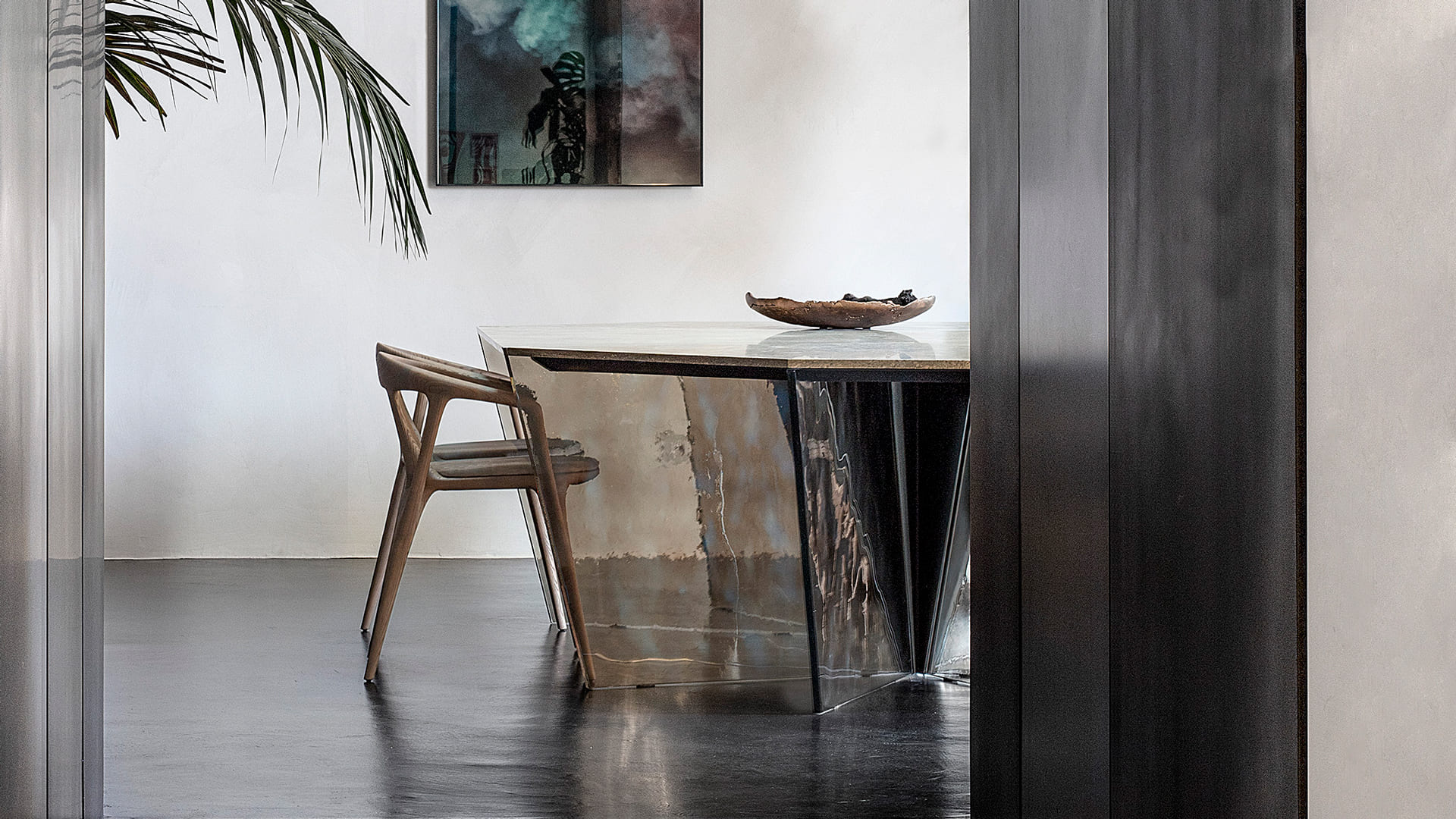 discover
Craftsmanship speaks its own Italian language made of gestures and sounds, a secret code mixing tradition and techniques of the most prestigious Made in Italy. Henge is a rhythm to follow and to be chained to, a sequence of sounds every piece inherits from the hands of their craftsmen, like the unique beat of the production is written in their DNA.