Exquisite craftsmanship finds its emblematic expression in the structural lightness and material quality of Cage-C. Bookcase with an elegant and linear development, enhanced by the ingredients, metal and wood treated manually according to traditional, natural techniques.
Cm 180x45x169h
Cm 300x45x169h
Cm 390x45x169h
Cm 420x45x169h
Cm 510x45x169h
Cm 630x45x259h
Sizes can be customized.
Structure: Square Brass pipe structure, 1.5×1.5 cm – P. 45 cm. Finish: Hand burnished brass made using traditional techniques. 5 cm thickness shelves in solid wood – Brass 1.1 cm thickness. Storage units and back panels, sp. 2 cm. Finish: Shelves h5 cm finished in heat treated Black Eucalyptus and Eucalyptus, heat-treated Oak, Swamp Oak and Swamp Elm. Structure in Brass finish, Hand-Burnished using traditional techniques. Shelves and containers with plant finished with oil made of natural wax and water. Shelves of brass with 1.1 cm thickness, hand burnished finish made using traditional techniques.
45 cm depths available. TV Panel: Made of 2cm thick blackboard wood. Mounted at 35 cm from the front and 8 cm from the back.
Henge Projects
Discover our Projects section, from there, you'll be able to explore a diverse range of projects that we've completed in the past, each with a brief description and stunning photos showcasing the finished product. Whether you're interested in residential, commercial, or institutional projects, find inspiration and explore the innovative design solutions we've created.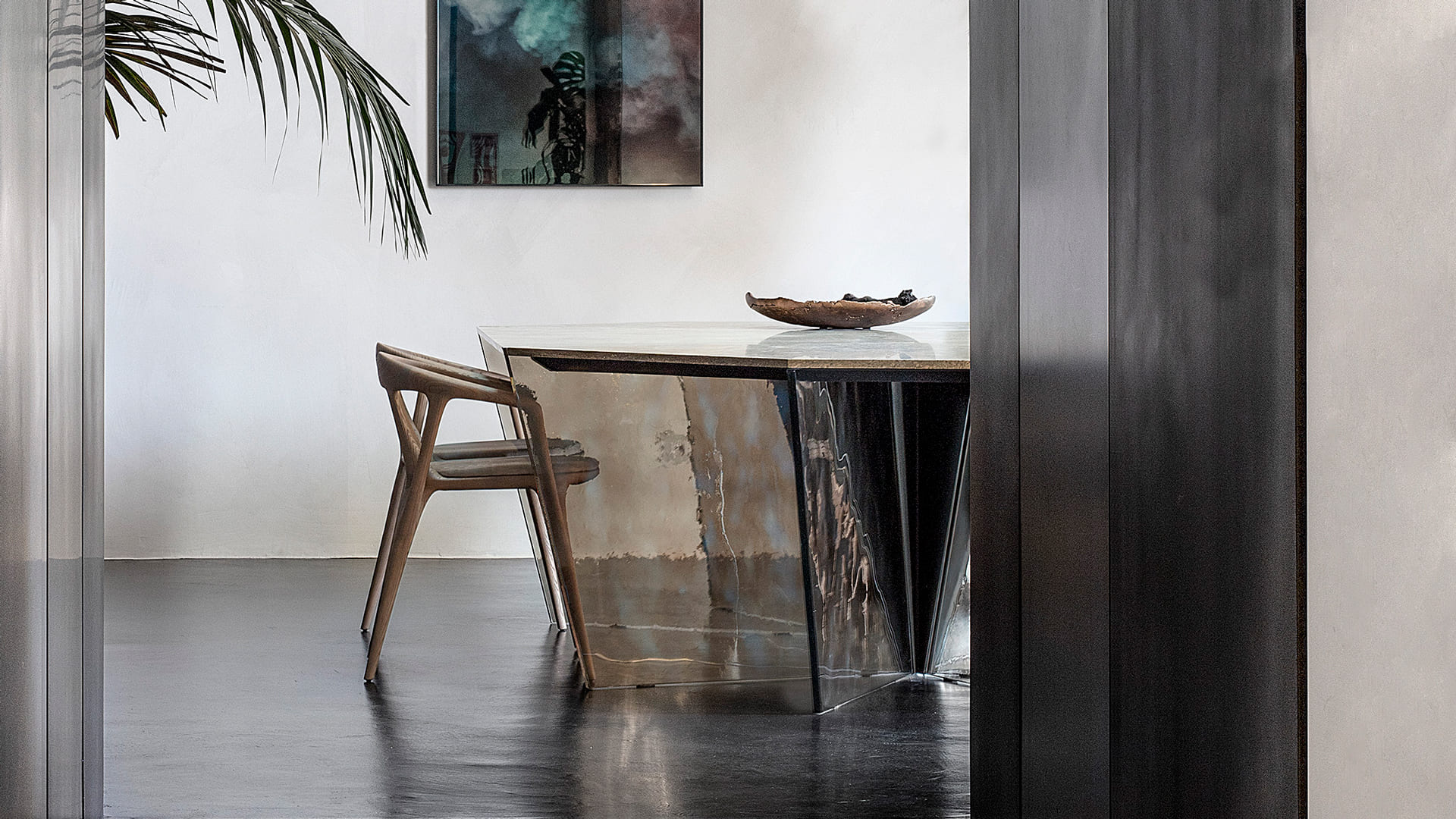 discover
Craftsmanship speaks its own Italian language made of gestures and sounds, a secret code mixing tradition and techniques of the most prestigious Made in Italy. Henge is a rhythm to follow and to be chained to, a sequence of sounds every piece inherits from the hands of their craftsmen, like the unique beat of the production is written in their DNA.