A truly natural, rare and precious item. A small piece of Himalaya to cherish in the privacy of your home, completely hand-made with 100% organic wool from specially selected Nepalese flocks. Its brown hue also is completely organic, obtained with a special technique that uses the natural qualities of hazelnuts during the washing.
520x517x5h cm
650x358x5h cm
559x355x5h cm
550x329x5h cm
Details

Rug hand-woven on horizontal looms.
Pile height 5 cm.
Finished with knots on the back side to improve resistance.
Made with wool from Nepal.
4 colours available. Colour options are not made thorugh a dying process but represent the natural colours of the sheeps themselves.
Notes

Each unit of the Himalaya Rug is crafted in Nepal using the most precious wool in the world: himalayan wool. This wool has a limited
production per year making each rug a truly unique piece.
Henge Projects
Discover our Projects section, from there, you'll be able to explore a diverse range of projects that we've completed in the past, each with a brief description and stunning photos showcasing the finished product. Whether you're interested in residential, commercial, or institutional projects, find inspiration and explore the innovative design solutions we've created.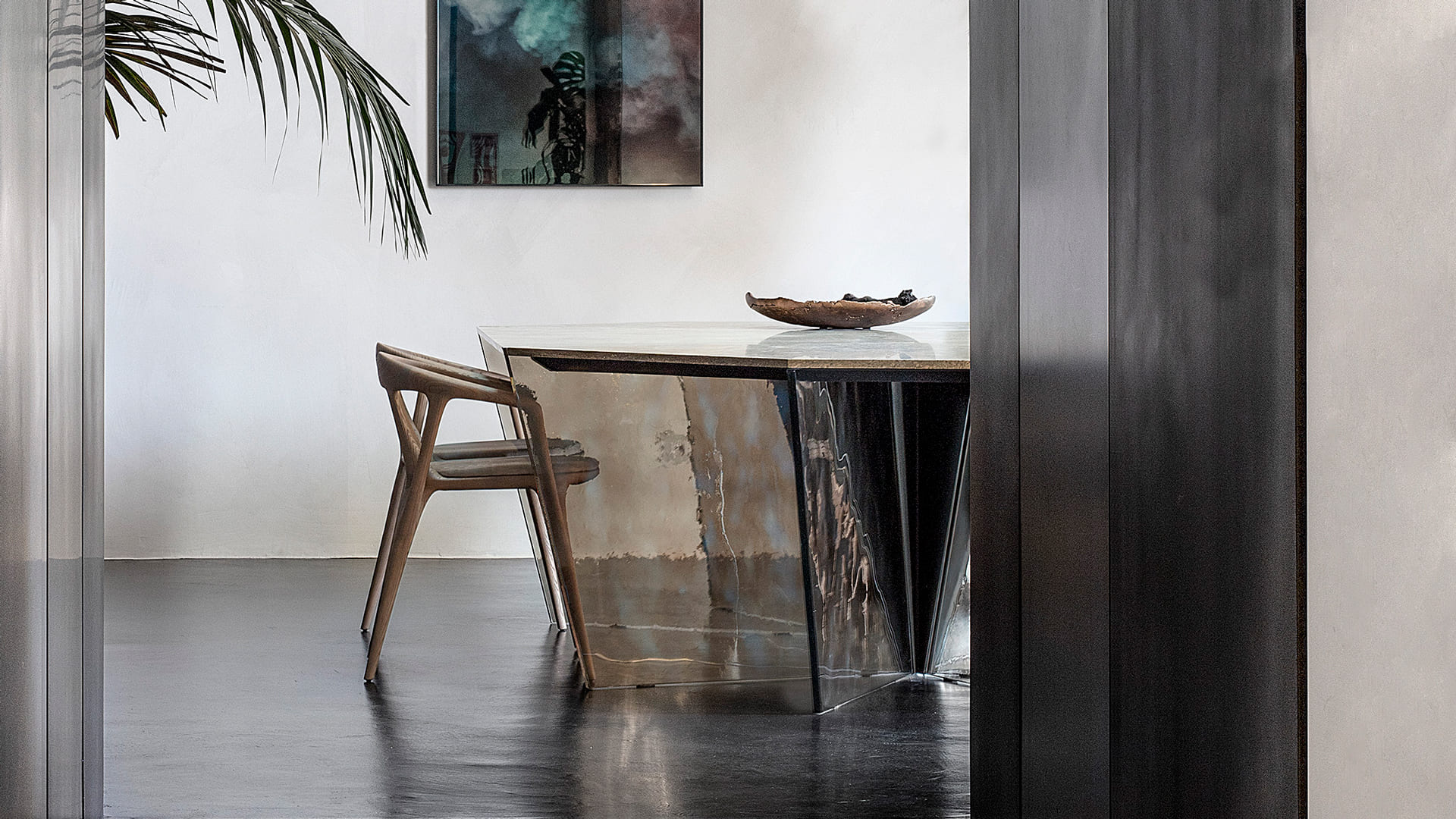 discover
Craftsmanship speaks its own Italian language made of gestures and sounds, a secret code mixing tradition and techniques of the most prestigious Made in Italy. Henge is a rhythm to follow and to be chained to, a sequence of sounds every piece inherits from the hands of their craftsmen, like the unique beat of the production is written in their DNA.