Henge – Special thanks ICFF 2017
The New York design week gala showcased the beauty and uniqueness of Henge. On 19 May, a special party was held inside the DDC showroom to inaugurate the exclusive space dedicated to the new collection designed by Massimo Castagna. Friends, customers, design aficionados and VIPs came to visit the exclusive area exhibiting the new furniture, including the Mushroom Table by the designer duo Yabu Pushelberg. The 2017 mood brought material lightness into the DDC space, with new, extraordinarily elegant pieces blending with some of the iconic elements from theHenge collections. Everyone at Henge wishes to thank all those who took part in the event for their positive feedback, which made us so proud. Photo © Max Zambelli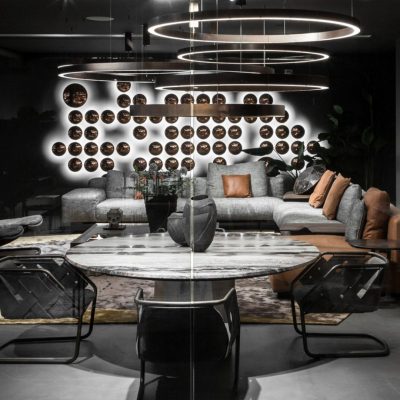 The New York design week gala showcased the beauty and uniqueness of Henge.
On 19 May, a special party was held inside the DDC showroom to inaugurate the exclusive space dedicated to the new collection designed by Massimo Castagna. Friends, customers, design aficionados and VIPs came to visit the exclusive area exhibiting the new furniture, including the Mushroom Table by the designer duo Yabu Pushelberg.
The 2017 mood brought material lightness into the DDC space, with new, extraordinarily elegant pieces blending with some of the iconic elements from theHenge collections.
Everyone at Henge wishes to thank all those who took part in the event for their positive feedback, which made us so proud.
Photo © Max Zambelli