Collection #17
A contemporary view by Massimo Castagna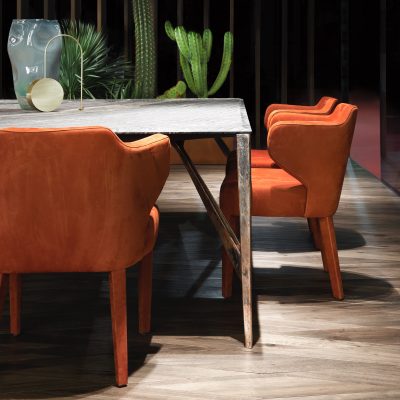 The past is part of the present, while the future is already in the present. Time is a continuum, a constant evolution to be embraced where something new opens the door to other infinite possibilities. The Henge home is constantly evolving into contemporary shapes and combinations, while its DNA changes gradually, adding parts and paths to follow through its research journey.
The 2017 collection represents Henge's view on the contemporary, a view from the foreseeing eye of Massimo Castagna, who designed the entire, mood-shaping collection: a perfect balance of sophisticated design, art references, unexpected and original material combinations, and pure Made in Italy craftsmanship and technologies. In addition to Massimo Castagna's project is the collaboration and contribution of the acclaimed design duo, George Yabu and Glenn Pushelberg from Yabu Pushelberg Studio: the exclusive Mushroom Tables for Henge.
Henge's 2017 collection is a unique project nobody can put a label on. It is constantly evolving, a path to follow for its congruency with its past, spirit, and philosophy. It interprets the dreams of today and inspires the new ones of tomorrow, becoming the instigator of change.