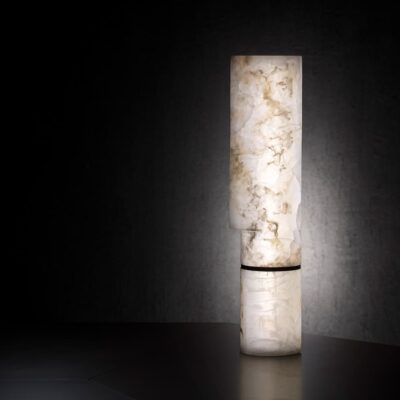 Beauty is a necessity to be shared to satisfy the desire we feel and, at the same time, to cultivate its resurgence. Henge continues along its research path, daily renewing its sublime obsession for contrast, uniqueness, and perfect imperfection.
Super Week is an opportunity to open a dialogue with the protagonists, foretasting the appealing fascination created by the Brand together with the artistic director Massimo Castagna, the contemporary jewelry and lifestyle designer Ugo Cacciatori and the renowned architecture studio, Yabu Pushelberg.
An unstoppable journey that overcomes all physical and geographical boundaries. HENGE pursues materials and their evolution with great instinct, looking for for the rarest and most expressive ones, rooted in different cultures and in the most remote international landscapes, combining woods, stones, metals, glass, leathers, and fabrics discovered in the opposite side of the world.
Massimo Castagna renews some of his iconic pieces from recent collections such as Sofa Downtown in a modular system, a sofa that stands out for the harmonious balance between the simple geometry of the shape and the pleasant sensation of comfort suggested by the softness of its particular goose padding, present both in seats and back cushions. The SR Table couple see the encounter between Onyx Ice in polished finish and Olive Ash (dated from 340 AD) with a pale gold structure. A contemporary distinctive sign, which imposes itself with a presence of great attractiveness.
The new series of TEST lamps by Ugo Cacciatori represents a new chapter of HENGE in the interpretation of light. The large TEST-ONE table lamp surprises at the first touch of its body. Evoking a modern cylinder, comes to life, finding its expression through the different materials: white as the moon in polished Onyx Ice, the stone from a sculptural opalescence transforms into a shining brutalist creation; mysterious as a dying star with the Rapolano Travertine, lets spread glimpses from the cavities of the stratifications and from the undercut with its crescent characteristic.
The collaboration between HENGE and Yabu Pushelberg is persisting, after the success of the previous collections. The company and the design studio have been mutually attracted to each other by a common design philosophy, an appreciation for details, craftsmanship, beauty, and strength of the natural world. From this admiration for organic forms, already explored in the past with Mushroom and Puddle collections, Yabu Pushelberg for the first time interprets lighting for the Brand, conceiving a new lamp, Maple lamp, inspired by the seed of the leaves of the Maple tree. The strong architectural imprint is embodied in the antiqued sandcast bronze structure that supports the harmonious shapes of the borosilicate glass illuminating body. Another gem of style and technique enriching HENGE universe.
There will be seven days of meeting and discovery, a week to imagine new worlds and see them materialize in front of you, it will be the arrival point of part of a journey, and the beginning of another. The last time in Via della Spiga7.