Cathay Pacific Business Class Lounge
2013
Hong Kong, HK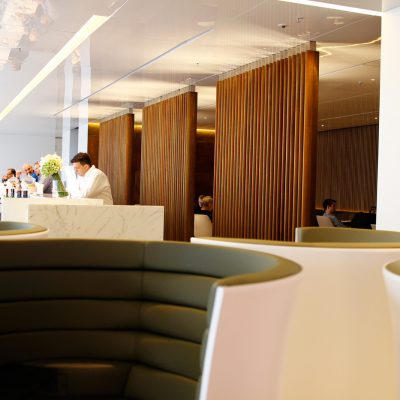 A dimension of total luxury and comfort
for eyes, body and mind.
Cathay Pacific Business Class Lounge at Hong Kong Airport was transformed into a space of design and relax in this project by Foster and Partners, that chose Henge's products and philosophy to make the project a museum of comfort and luxury. Henge embraces the Orient with its lights and rare materials, turning a place of business and waits into a space people do not want to leave.
Foster and Partners
Foster and Partners completed Cathay Pacific Business Lounge Project in 2013.
Henge extreme customization
Henge produces materials and pieces entirely crafted and customized to express the soul of the project bending dimensions and boundaries, always going beyond the limits of what is possible.