An outstanding monolith, formed by two faceted blocks of natural stone, Breccia Medicea, with a velvety pearly pink pigmentation, expresses the essential and refined elegance of the Ozone island, a synthesis of functionality and aesthetics, the heart of a new vision of convivial sociality.
Option 1:
360x85x93h cm
Option 2:
Island 1 320x85x93h cm
Island 2 192x97x93h cm
Option 3:
Island 1 320x85x93h cm
Island 2 125x125x93h cm
*Sizes can be customized.
Top: Top compatible with Bora and Gaggenau worktops. Finishes: Stones featured in our HK catalogue. Drawers: Drawers in thermo solid wood with electric soft closing mechanism. Available options in Oak Thermo Wood and Swamp Olive Ash.
Carcass: Matt black plywood – 2 cm. Plinth: Black Burnished Steel – 6h cm. Accessories: Metal trays, cutlery holder, drain grid, chopping board, leather pads and stainless steel bins.
Henge Projects
Discover our Projects section, from there, you'll be able to explore a diverse range of projects that we've completed in the past, each with a brief description and stunning photos showcasing the finished product. Whether you're interested in residential, commercial, or institutional projects, find inspiration and explore the innovative design solutions we've created.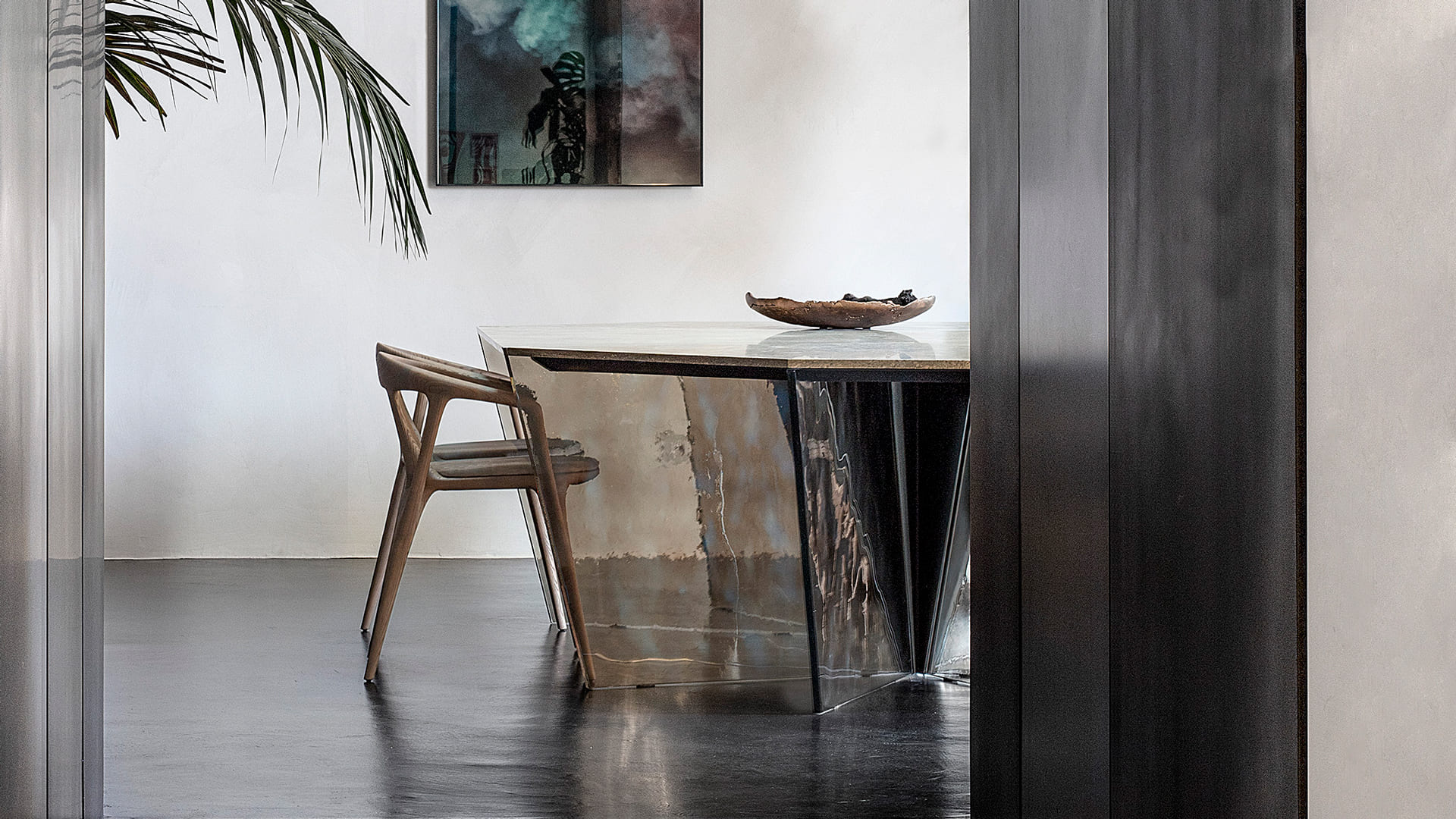 discover
The genesis and development of the HK collection through the words of its designer Massimo Castagna. The creative need, the urge of design and the brand's ambition are behind a unique and highly innovative project.