Formal rigor and monochromatic virtuosity, enriched by delicate and harmonious nuances conferred by the manual workmanship of the brass, feature the D-Code table, a piece that, transcending the boundaries of time, imposes itself as an all-time classic.
150x150x30h cm
180x74x30h cm
200x80x30h cm
Details

Top and base made of Burnished Brass or Black Burnished Brass.
The triangular tiles are individually glued to the top. On 150×150 cm size there are 1.024 tiles.
Tiles measure 8.7×8.7×12.4 cm.
Notes

This item is carefully crafted by skilled artisans, who devote meticulous care to its creation. As a result of its handmade and hand-finished nature, variations in the marble, metal or wood work are to be expected and celebrated. Each item is unique and possesses its own individuality, ensuring that no two items are exactly alike.
Henge Projects
Discover our Projects section, from there, you'll be able to explore a diverse range of projects that we've completed in the past, each with a brief description and stunning photos showcasing the finished product. Whether you're interested in residential, commercial, or institutional projects, find inspiration and explore the innovative design solutions we've created.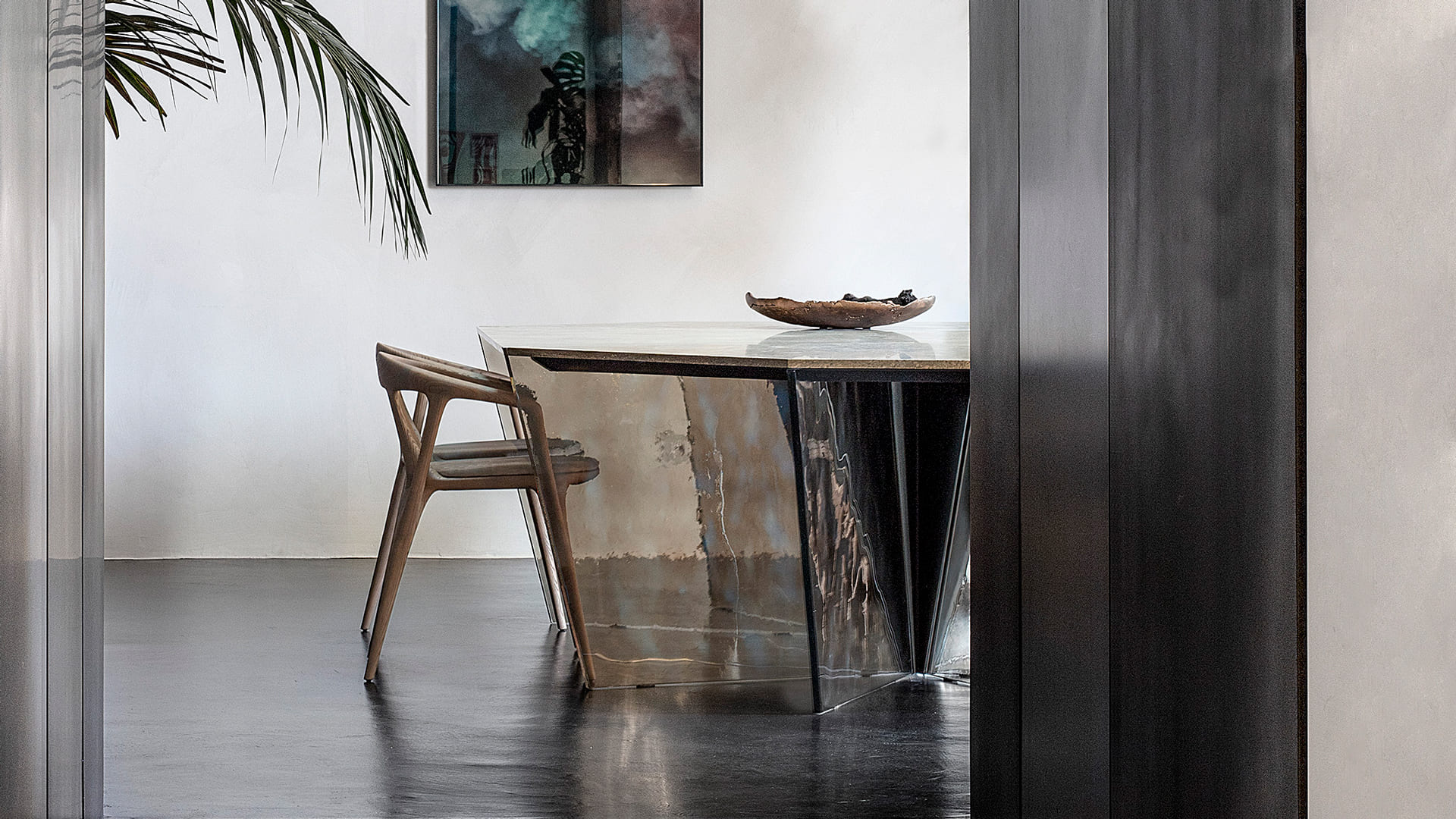 discover
Craftsmanship speaks its own Italian language made of gestures and sounds, a secret code mixing tradition and techniques of the most prestigious Made in Italy. Henge is a rhythm to follow and to be chained to, a sequence of sounds every piece inherits from the hands of their craftsmen, like the unique beat of the production is written in their DNA.