A simple and linear aesthetic expresses the essence of IS-A chair, a modern elegance inspired by tradition, where the classical acts as a counterpoint to the contemporary, transcending time and trends. The gentle flex line of the backrest confers its presence a sleek and refined unmistakable character.
52 cm x 60 cm x 85 cm
H seat: 45 cm
52 cm x 60 cm x 104 cm
H seat: 45 cm
Structure: Beech wood. Seat covered with leather or fabric from our range. Base finish: Varnished Black Eucalyptus.
Henge Projects
Discover our Projects section, from there, you'll be able to explore a diverse range of projects that we've completed in the past, each with a brief description and stunning photos showcasing the finished product. Whether you're interested in residential, commercial, or institutional projects, find inspiration and explore the innovative design solutions we've created.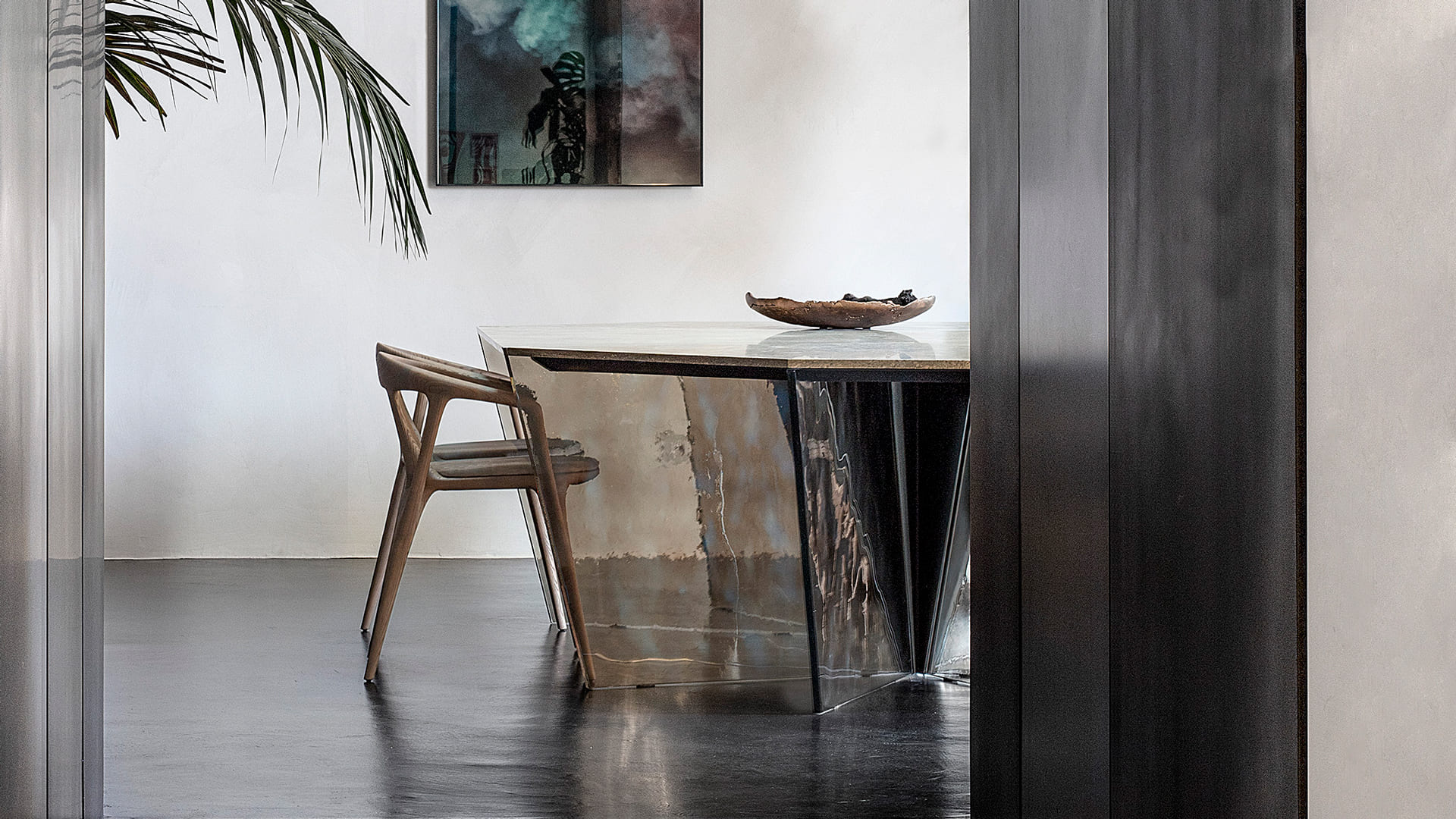 discover
Craftsmanship speaks its own Italian language made of gestures and sounds, a secret code mixing tradition and techniques of the most prestigious Made in Italy. Henge is a rhythm to follow and to be chained to, a sequence of sounds every piece inherits from the hands of their craftsmen, like the unique beat of the production is written in their DNA.