Each element is different, since they're entirely handmade, from the turning to the finish, a mix of oxide and natural wax. Much more than a vase, a one-of-a-kind work of art.
Ø 24,5×30 h cm
Ø 18×25 h cm
Ø 13×30 h cm
Ø 16×25 h cm
Ø 42×10 h cm
Ø 42×5,5 h cm
Ø 42×25 h cm
Vases made of porcelain stoneware fired at 1250 °C. Each one is individually hand-turned and the finish is made applying oxide and natural wax which are mixed and manually applied. Every piece and its finish is different, a one-of-a-kind work of art because they are all made entirely by hand.
Henge Projects
Discover our Projects section, from there, you'll be able to explore a diverse range of projects that we've completed in the past, each with a brief description and stunning photos showcasing the finished product. Whether you're interested in residential, commercial, or institutional projects, find inspiration and explore the innovative design solutions we've created.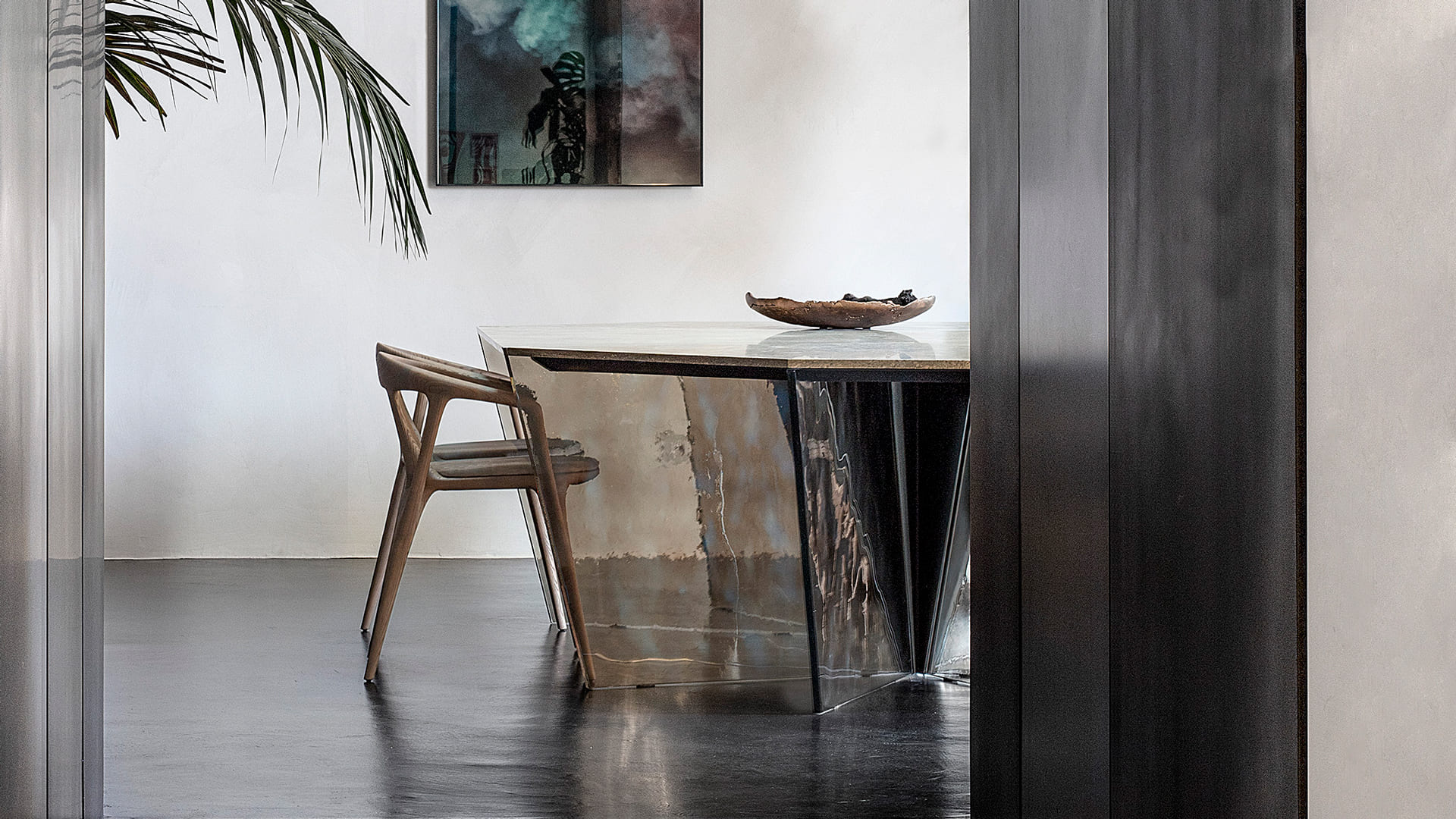 discover
Craftsmanship speaks its own Italian language made of gestures and sounds, a secret code mixing tradition and techniques of the most prestigious Made in Italy. Henge is a rhythm to follow and to be chained to, a sequence of sounds every piece inherits from the hands of their craftsmen, like the unique beat of the production is written in their DNA.